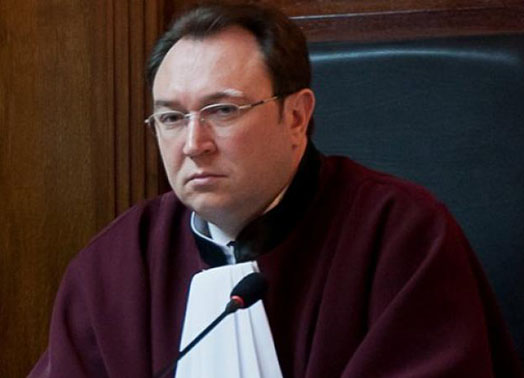 CHISINAU, (Reuters) – Moldova's justice minister resigned yesterday after a leaked telephone conversation appeared to show him chatting in 2015 with a man later convicted of what is known in the country as the "theft of the century".
Jurnal TV broadcast the conversation between Alexandru Tanase and businessman Veaceslav Platon, who is serving a jail sentence for money-laundering and fraud linked to the disappearance of $1 billion from Moldova's banking system.
In the recording, Platon asks Tanase, who was then head of the Constitutional Court, why no progress had been made with the investigation into the fraud.
Tanase replies: "in Moldova, as in African countries, laws are not respected."
In a Facebook post on Monday, Tanase did not confirm or deny the authenticity of the recording, but said he would resign and called the release of the recording politically motivated.
"I have to leave, having become the target of a smear campaign," he said.
Multiple attempts to reach Tanase for further comment were unsuccessful.
The bank fraud saw an eighth of the impoverished former Soviet republic's gross domestic product stolen from three of its largest banks between 2012-2014.
Prime Minister Pavel Filip, who has not yet accepted Tanase's resignation, defended the minister.
"Tanase is a professional in his field. In a short space of time he has managed to achieve a lot, in particular to start judicial reforms," he said in a cabinet meeting.
Tanase was appointed justice minister in December 2017. The pro-Western government has been under pressure from the European Union and the International Monetary Fund to speed up reforms, whose delayed implementation held up EU loans in October.
Comments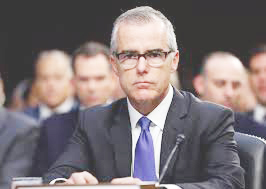 WASHINGTON (Reuters) – US Attorney General Jeff Sessions fired the FBI's former No 2 official Andrew McCabe on Friday, prompting McCabe to say he was targeted for being a witness into whether President Donald Trump tried to obstruct the probe of Russian meddling in the 2016 election.
MOSCOW (Reuters) – Russia expelled 23 British diplomats on Saturday in a carefully calibrated retaliatory move against London, which has accused the Kremlin of orchestrating a nerve toxin attack on a former Russian double agent and his daughter in southern England.
PORT LOUIS (Reuters) – The president of Mauritius, Ameenah Gurib-Fakim, resigned from the ceremonial position on Saturday, her lawyer said, amid accusations of financial impropriety that triggered a dispute between her and the prime minister.
BEIJING (Reuters) – China's Foreign Ministry on Saturday expressed its "resolute opposition" after US President Donald Trump signed legislation that encourages the United States to send senior officials to Taiwan to meet Taiwanese counterparts and vice versa.
(Reuters) – Data analytics firm Cambridge Analytica harvested private information from more than 50 million Facebook users in developing techniques to support President Donald Trump's 2016 election campaign, the New York Times and London's Observer reported on Saturday.