BEIRUT, (Reuters) – The Syrian Observatory for Human Rights, a British-based war monitor, said yesterday about 511,000 people had been killed in the Syrian war since it began seven years ago.
The Observatory, which tracks death tolls using a network of contacts inside Syria, said it had identified more than 350,000 of those killed, and the remainder were cases where it knew deaths had occurred but did not know the victims' names.
The conflict began after mass protests on March 15 2011, dragging in regional and global powers and forcing millions of people – more than half the prewar population – to flee their homes.
About 85 percent of the dead were civilians killed by the forces of the Syrian government and its allies, the Observatory said. The Syrian military, joined by its ally Russia since 2015, has used air power extensively.
As the war approaches its eighth year, intense fighting continues in several areas, including eastern Ghouta near the capital Damascus and Afrin near the Turkish border.
Comments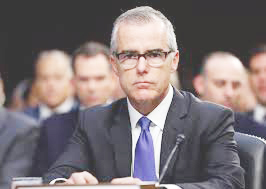 WASHINGTON (Reuters) – US Attorney General Jeff Sessions fired the FBI's former No 2 official Andrew McCabe on Friday, prompting McCabe to say he was targeted for being a witness into whether President Donald Trump tried to obstruct the probe of Russian meddling in the 2016 election.
MOSCOW (Reuters) – Russia expelled 23 British diplomats on Saturday in a carefully calibrated retaliatory move against London, which has accused the Kremlin of orchestrating a nerve toxin attack on a former Russian double agent and his daughter in southern England.
PORT LOUIS (Reuters) – The president of Mauritius, Ameenah Gurib-Fakim, resigned from the ceremonial position on Saturday, her lawyer said, amid accusations of financial impropriety that triggered a dispute between her and the prime minister.
BEIJING (Reuters) – China's Foreign Ministry on Saturday expressed its "resolute opposition" after US President Donald Trump signed legislation that encourages the United States to send senior officials to Taiwan to meet Taiwanese counterparts and vice versa.
(Reuters) – Data analytics firm Cambridge Analytica harvested private information from more than 50 million Facebook users in developing techniques to support President Donald Trump's 2016 election campaign, the New York Times and London's Observer reported on Saturday.