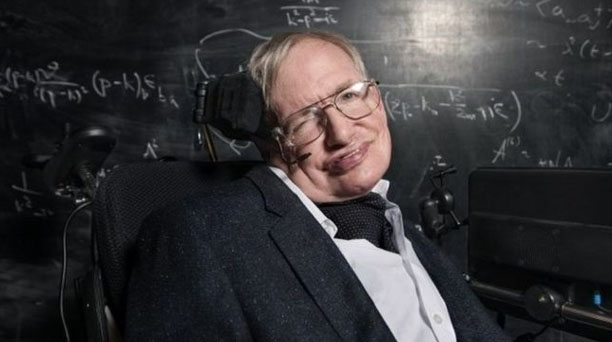 (BBC) Stephen Hawking has died at the age of 76, his family has said.
The British theoretical physicist was known for his groundbreaking work with black holes and relativity, and was the author of several popular science books including A Brief History of Time.
His children, Lucy, Robert and Tim, said: "We are deeply saddened that our beloved father passed away today.
"He was a great scientist and an extraordinary man whose work and legacy will live on for many years."
They praised his "courage and persistence" and said his "brilliance and humour" inspired people across the world.
"He once said, 'It would not be much of a universe if it wasn't home to the people you love.' We will miss him forever," they said.
Comments

SAN FRANCISCO,  (Reuters) – A Chevron attorney said in court yesterday that the company supports scientific conclusions that humans are causing climate change, a response to a lawsuit that accuses five major energy producers of misleading the public for years about their role in global warming.
SAN FRANCISCO,  (Reuters) – Facebook Inc Chief Executive Mark Zuckerberg said yesterday that his company made mistakes in how it handled data belonging to 50 million of its users and promised tougher steps to restrict developers' access to such information.
SAO PAULO/BRASILIA,  (Reuters) – A power outage struck large swaths of Brazil yesterday, affecting tens of millions of people, especially in the country's northern and northeastern regions where the system remains "practically collapsed," according to an official.

PFLUGERVILLE, Texas,  (Reuters) – The Texas man who carried out a three-week bombing spree made a 25-minute video "confession" on his phone, which was recovered after he blew himself up yesterday as police were closing in to make an arrest, police said.
CARACAS,  (Reuters) – The Miss Venezuela beauty pageant said  yesterday it will investigate possible unethical conduct by its contestants following a vitriolic social media spat that saw former participants accusing each other of inappropriate behavior.