SAO PAULO/BRASILIA,  (Reuters) – A power outage struck large swaths of Brazil yesterday, affecting tens of millions of people, especially in the country's northern and northeastern regions where the system remains "practically collapsed," according to an official.
The outage began at about 3:40 p.m. (1940 GMT) and had not been resolved by late evening, according to the country's state grid operator.
The blackout was due to the failure of a transmission line near the massive Belo Monte hydroelectric station, authorities said. Some 22.5 percent of the grid's total output, or 18,000 megawatts, have been affected.
"That line was inaugurated recently and was not yet operating at full capacity," the country's mining and energy minister, Fernando Coelho Filho, told journalists in Brasilia. "There was a surge in power … and the line fell out of operation."
The transmission line that failed is the responsibility of state-run utility Centrais Eletricas Brasileiras SA, commonly known as Eletrobras, and China State Grid Corp Ltd. Neither company responded to requests for comment.
In the country's poor north and northeast, the system had "practically collapsed," Luiz Eduardo Barata, head of national grid operator ONS, told journalists.
Elsewhere in the country the impact was less severe, he said, and service had been resumed in the country's southern and southeastern region's shortly after 4 p.m., where spotty outages were reported.
Comments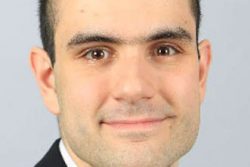 TORONTO,  (Reuters) – A driver deliberately plowed his white Ryder rental van into a lunch-hour crowd in Toronto yesterday, killing 10 people and injuring 15 along a roughly mile-long (1.6-km) stretch of sidewalk thronged with pedestrians, police said.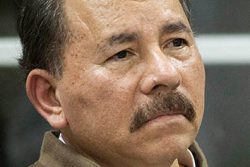 MANAGUA,  (Reuters) – Thousands of demonstrators took to the streets in the capital of Nicaragua yesterday to demand the resignation of the country's president after a violent crackdown by police on protests that have left at least nine dead.
LONDON,  (Reuters) – Britain's upper house of parliament handed the government its third defeat over Brexit in less than a week on Monday, voting down plans not to retain EU rights in national law before Britain leaves the bloc.
SEOUL,  (Reuters) – South Korea yesterday halted the propaganda broadcasts it blares across the border with North Korea, aiming to set a positive tone ahead of the first summit in a decade between their leaders as the U.S.