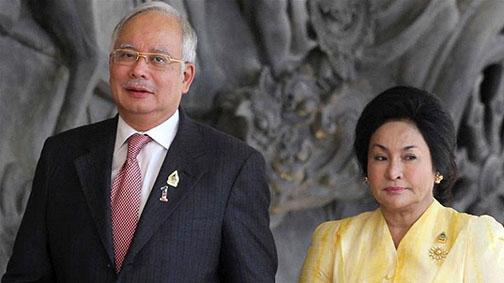 KUALA LUMPUR, (Reuters) – Malaysian police said last night the total value of items seized during raids at premises linked to former Prime Minister Najib Razak was 900 million ringgit to 1.1 billion ringgit.
The raids were connected to investigations into the scandal at state fund 1Malaysia Development Berhad (1MDB).
Malaysian police head of commercial crime, Amar Singh, said 12,000 pieces of jewellery were seized from the six premises that were raided.
The total value of gold jewellery and gemstones seized was 440 million ringgit, excluding workmanship. Singh said the retail value of the items could be 660 million to 880 million ringgit.
Malaysian police said 567 handbags were seized. The value of the Hermes bags alone was 51.3 million ringgit.
Around the Web