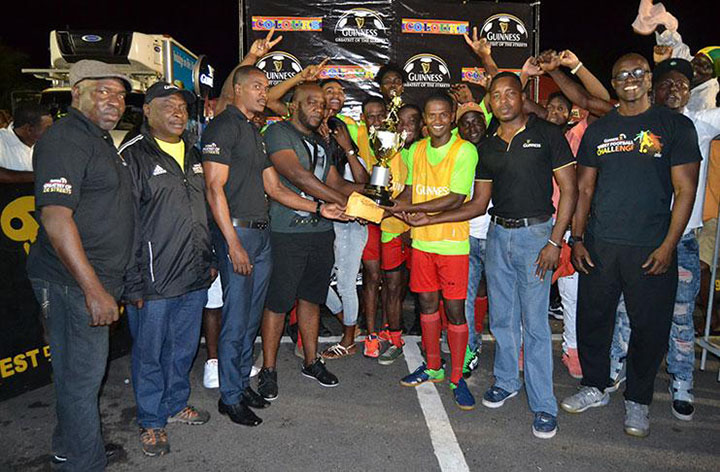 With only one day remaining for the registration process of the Guinness Greatest of the Streets West Demerara/East Bank Demerara zone, approximately 24 teams have submitted their participation forms for the qualifying stages.
The deadline for the submission of registration forms is tomorrow and the forms must be submitted to the tournament co-coordinator Travis Best.
According to Best during an invited comment said, Expectation for the tournament is at an all-time high. Many known teams and newcomers to the event, have submitted their forms, which bodes well for the tournament that is expanding every year.
He added, At this rate, we will certainly acquire more than 40 teams for the playoff tournament, as everyone is interested in making the main draw and battling for the coveted championship. This means a playoff round will occur days before the start of the event.
The top 16 finishers from the previous edition are guaranteed positions in the group round while the remaining 16 berths will be contested by the prospective teams ahead of the competition's commencement on January 26th.
Some 32 teams will compete in an initial group stage format, with the top two finishers advancing to the knockout round in the six-day tournament.
The Pouderoyen Tarmac will serve as the venue for the entirety of the championship. The other playing dates are January 31st, February 2nd, 7th, 9th and 16th.
The winning team will pocket $400,000 and the championship trophy while the runners-up will receive $200,000 and the corresponding accolade.
The third placed finisher will receive $150,000 and a trophy and the fourth placed unit $100,000 and a trophy.
Around the Web