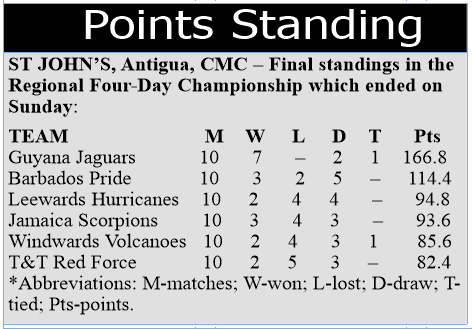 By Romario Samaroo
Guyana Jaguars Head Coach, Esaun Crandon said Sunday that excellent preparation and planning were the factors mainly responsible for the Guyana Jaguars winning the just-concluded Cricket West Indies (CWI) Digicel Regional four-day competition.
It was the fourth title triumph in successive years  for the senior national cricket team which joins Barbados (1977-1980) and Jamaica (2008-2012) as the only national teams to win the regional four-day tournament four times in successive years.
"I think good organization, planning and preparation helped us to achieve this [championship] you know. We have planned well, prepared well," Crandon told this newspaper yesterday.
"We [Jaguars] have had good quality resources in place for the players as well as good programmes in place. I think we have organized our off season well," he added.
He disclosed that  the team's immediate plan will be to take a short break before returning to work where the first focus will be "a bit of rehabilitation work for some of the injured players."
Following that, Crandon said they will go on to work on some of the technical issues that some of the players in the side are struggling with and hopefully get in a few good games before the start of competition.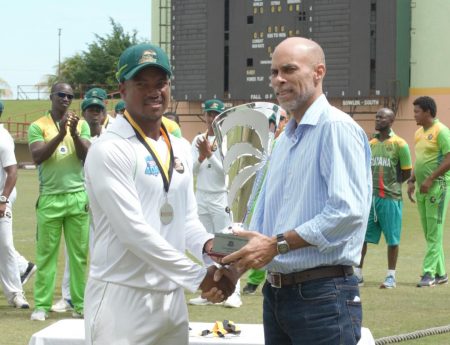 Crandon, who was speaking after the Jaguars' final round match against Trinidad and Tobago Red Force Sunday where they brushed aside the bottom ranked team at the Providence National Stadium, indicated that this herculean effort was the fruit of the hard work and dedication his team had put in.
"I think the Guyana Cricket Board and Cricket West Indies really played their part. They have supported us well in providing us with necessary resources such as balls and clothing among other things,"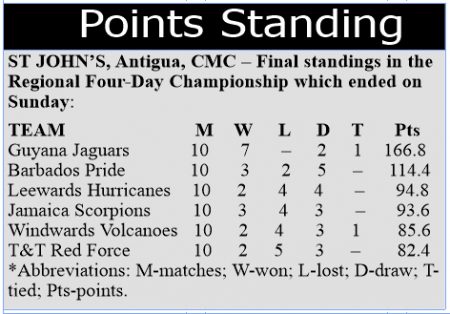 Crandon said.
He praised the support team including assistant coach Rayon Griffith and Academy coaches Clive Grimmond and Michael Hyles  who, according to Crandon, "kept the guys working hard home and away."
Crandon also stated that the players had stepped up to the plate, working hard and had set out to do what they accomplished.
Around the Web