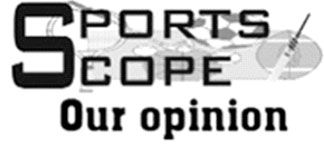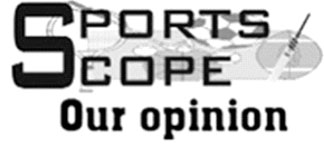 This year's Commonwealth Games, officially known as the XXI Commonwealth Games will be held from April 4-15 on the Gold Coast, Queensland Australia.
Guyana will be represented by squash, boxing and a number of other disciplines this much is known. Everything else seems to be a closely guarded secret.
So far Squash and boxing are the only two disciplines which have named their respective participants for the prestigious games.
According to another section of the media boxing will be represented by Colin Lewis and Keevin Allicock and according to reports the Guyana Boxing Association has sent the Guyana Olympic Association a detailed training programme culminating in a two week training programme in Australia.
As was reported in this newspaper the Guyana Squash Association (GSA) has named a four-member team comprising two male and two female players to participate at the games.
The male players named are Sunil Seth and Jason Ray Khalil while the female players are Mary Fung-A-Fat and Taylor Fernandes.
The GSA must be commended for not only naming the players selected for the games  but also for ensuring that there was at least some transparency in the selection process by having trials for the female players and a playoff for the male players.
Khalil and Nyron Joseph participated in a playoff for the spot left vacant by the unavailability of the country's number one squash player Alex Arjoon, who opted to miss the tournament due to other commitments while the females participated in trials sometime in December.
So what are the other disciplines participating in the 2018 Commonwealth Games.
This newspaper was told that the disciplines are athletics, table tennis, swimming, badminton and rifle shooting.
At this point it is fair to say that only boxing and squash have shown that they are serious about their athletes participating in the upcoming games as up to now the other disciplines are yet to name their participants or to commence structured training.
Unless those sports associations/federations get serious about ensuring that a proper selection process of trials and other tournaments are used to select teams (or players) and that the teams/players are afforded quality training before participation at major games (such as the upcoming one) they are only wasting time and money and maybe the GOA should reconsider their participation at future international events.
Around the Web