BRIDGETOWN, Barbados, CMC – Organisers anticipate that the second Grenada Invitational scheduled for April will exceed the high standards set in the inaugural year with planning for the track and field meet already at an advanced stage.
Elite athletes like Justin Gatlin and Kirani James are expected to headline the showpiece, with several Cuban athletes also expected to add to the flavour of the event at the Kirani James Stadium.
Organiser Michael Bascombe said the early start to planning for the April 21 meet had been a boon for the overall preparations.
"Preparations this year are advanced given the fact that last year we had only five months to pull off the inaugural event," Bascombe told CMC Sports yesterday.
"We began preparing very early and the Local Organising Committee (LOC) has been meeting regularly and streamlining the operations to cope with the demands of the athletes, officials and fans.
"At this point our lanes are filling and barring injuries and late withdrawals we expect to welcome full capacity of athletes in April."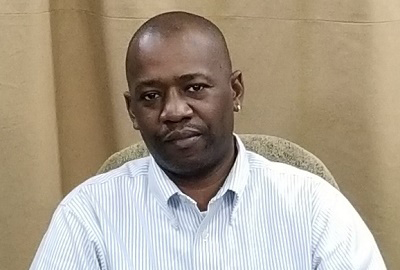 He added: "A strong contingent of Cuban athletes in both track and field including the men's long jump and women's triple jump have registered for the meet.
"Additionally, there has been strong interest from Puerto Rico and the Dominican Republic with their middle distance runners, and we expect a showdown in the men's 800 metres."
Over 100 athletes highlighted the inaugural event last April at the same venue, with the likes of American former World and Olympic 400 metres champion, LaShawn Merritt and Jamaican former 100 metres World record holder, Asafa Powell, participating.
With the meet the only one of this magnitude in the southern Caribbean, Bascombe described the execution last year as a "learning curve" but noted the LOC were highly motivated to produce an enhanced event this time around.
"The inaugural was a learning curve since almost 99 per cent of the LOC have never attended or involved in a major track and field event at that calibre," the Grenadian explained.
"I was in Grenada last week attending meetings including the LOC and they are fully committed and determined to surpass 2017. Athletes have been showing interest a few months ago."
Of major importance, Bascombe stressed, was the support shown by the Grenada government for the initiative.
"The Grenada Government has been supportive at various levels," he said.
"And Prime Minister Dr Keith Mitchell met with President Raul Castro (Cuban president) on the margins of the CARICOM-Cuba Summit in Antigua and expressed thanks to the Cuban Government in supporting the athletes who will be competing in Grenada."
The Grenada Invitational has been sanctioned by the North American, Central American and Caribbean Athletics Association (NACAC).
Around the Web