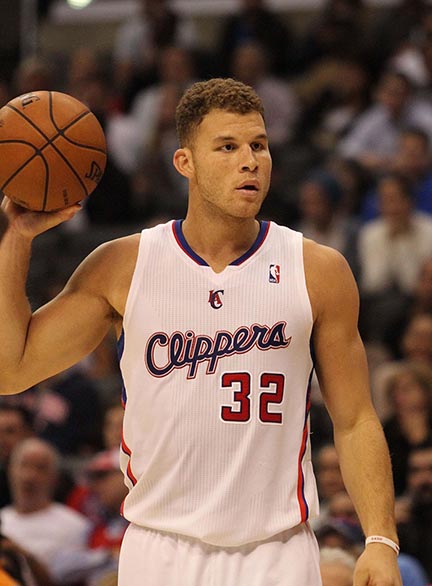 (Reuters) In the wake of being traded from the Los Angeles Clippers to the Detroit Pistons, Blake Griffin took to Twitter yesterday morning to thank Clippers fans for their support and share that he's "ready for the next chapter" with the Pistons.
"Needed a night to digest and reflect on what happened," Griffin writes. "From being a #1 pick, to Lob City, to six straight Playoff appearances, I am so proud to have been part of the success of the Clippers organization. LA has been my home since I started in the league and I will be forever grateful to the city for embracing me and supporting me. To the fans, you have been awesome every step of the way. Thank you for your years of support.
"Now I'm ready for the next chapter, getting to work and helping the Detroit Pistons make a run in the Eastern Conference."
Griffin was dealt to the Pistons along with Brice Johnson and Willie Reed on Monday night in exchange for Tobias Harris, Avery Bradley, Boban Marjanovic and a first- and second-round draft pick.
"Blake Griffin had a tremendous impact on this organization and his legacy within the community of Los Angeles will be permanent," Clippers owner Steve Ballmer said in a news release announcing the deal. "It was a pleasure getting to know and cheer for Blake. I wish him, as well as Brice and Willie, the best of luck.
"While change is hard, my confidence in our front office, led by Lawrence Frank and Michael Winger, along with the sage counsel of Jerry West, has never been higher," Ballmer said. "I believe today, more than ever, in our ultimate goal of winning an NBA championship."
Griffin, averaging 22.6 points and 7.9 rebounds, is in the first season of a five-year contract valued at more than $170 million after becoming a free agent last summer.
The first pick of the 2009 draft has averaged 21.6 points and 9.3 rebounds per game in an NBA career riddled with injuries.
Griffin, a former rookie of the year and a five-time NBA All-Star, missed the entire 2009-10 season following surgery to repair a broken kneecap. He also missed 47 games in 2015-16 and 21 last season.
Griffin, 28, averaged a career-best 24.1 points a game in the 2013-14 season.
The Pistons, losers of eight in a row, are currently ninth in the Eastern Conference at 22-26.
Around the Web