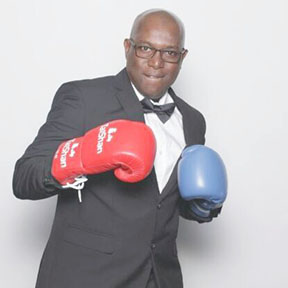 CARICOM boxing nations will have to decide the route to be taken after the AIBA Executive Committee (EC) requested that the region resubmit its proposal for support for the Year of the Caribbean.
This was disclosed by President of the Guyana Boxing Association (GBA) Steve Ninvalle who is also a member of the AIBA EC.
Ninvalle was in Dubai last week for an EC meeting when he presented the Caribbean's proposal.
The four-pronged proposal had erection of a Boxing Academy in the Caribbean as its priority. The document also included financial support for the Region's four major tournaments along with donations of gear and support for the Islands ravaged last year by the hurricanes.
After reviewing the proposal, the AIBA EC requested that it be resubmitted under given guidelines and through the American Boxing Confederation (AMBC).
Said Ninvalle yesterday "We respect the decision of the EC, but it will be up to the Caribbean Nations to decide if and when the resubmission is made, as this document will be considered at the next EC meeting scheduled for July in either Azerbaijan or Thailand".
The GBA president disclosed that there has already been a call for a meeting of Caribbean Presidents before the end of the first quarter of this year.
It must be noted that 2018 had been dubbed 'The Year of the Caribbean' by former AIBA president Dr. Ching Kwo-Wu, back in 2016.  During the 12-month period the AIBA mandate was to place special emphasis on the development of the fistic sport in the Region.
Around the Web