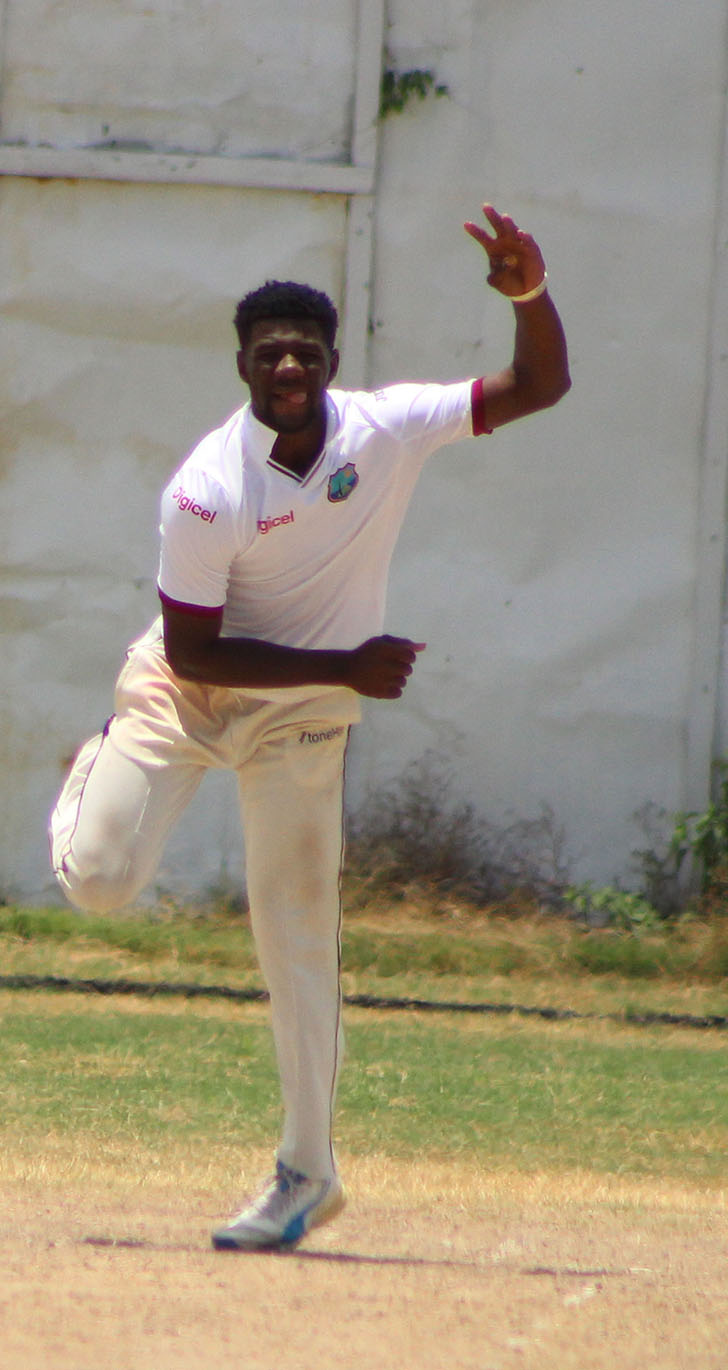 Jamaican and former West Indies under -19 skipper, Ramaal Lewis has embarked on a course to advance his first-class career after being named in the Guyana Jaguars' 50 overs squad to participate in the ongoing Regional Super50 Tournament.
His selection for the South American side, comes as only the second non-Guyanese player to represent mainland franchise, following that of West Indies all-rounder Raymon Reifer, who is of Barbadian heritage.
Reifer has perhaps been the most notable success story of the newly designed Cricket West Indies (CWI) franchise based regional first-class structure, since its inception in 2014. The new structure provides for countries to select non-nationals as a West Indies developmental approach.
Reifer, since making his debut for Guyana, has been described as Guyana's utility man, providing consistency and wickets with the ball. In addition, his decent enough numbers with the bat has seen his elevation to the West Indies senior side, a feat Lewis is, no doubt, working to emulate.
Lewis' selection, however, represented the exclusion of Guyana's most dependable off-spinner in Steven Jacobs, which came as a surprise to many.
The Jamaican's nod nonetheless, came on the back of promising performances, while not setting the world alight during Guyana's three and one-day leagues.
He started the three-day League by spinning Georgetown to a hard-fought five-wicket win over Lower Corentyne, in a match where he grabbed 5-35. The 18-year-old then endured mixed fortunes thereafter, as he found it difficult to score runs on Guyana's low surfaces.
To his credit, nonetheless, he finished the season on a high, by once again bowling Georgetown to another victory, this time in the final of Guyana Cricket Board (GCB) Jaguars' One Day League, snaring 3/34 against Essequibo.
His batting also came on late in the season, as he slammed a brisk fifty against West Demerara, in the latter stages of the three-day competition.
Jacobs, all the while, who should count himself unlucky to miss out on selection, after battling injuries and only playing a few games during the season.
"I'm very excited [of being selected]; from ever since I came here I wanted to represent this country, and now I got the opportunity, so I'm just going to go out there and do my best," the Jamaican told Stabroek Sport before departing Guyana recently for the Regional Super 50 festival.
In highlighting the progression of his bowling, he said: "I've done some work with the coaches and the master spinners [Veerasammy] Permaul and so forth, so it is coming on well. There is definitely growth in my bowling since I came here," he emphasized, whilst alluding to the conduciveness of Guyana's conditions to spin bowling.
Asked about the prospects of coming up against his countrymen who are grouped alongside Guyana, Lewis appeared ready for the challenge.
"Yeah, I'm very excited. I would have known almost all of the guys, so I know what to do and surely how to go about it." A lot of eyes will be beamed on the young man when, or if, he gets the opportunity to play, as observers on social media and elsewhere continuously ask questions as to why Jacobs was excluded and who is the man chosen to replace him.
Around the Web