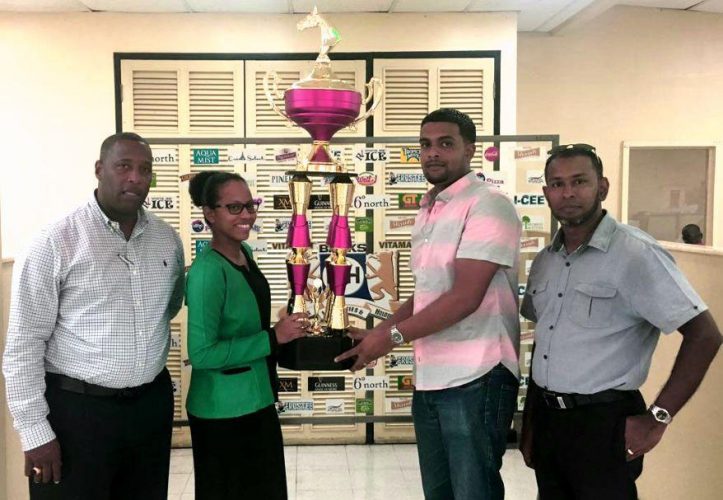 Like a good neighbour, Banks DIH Limited is there.
It was disclosed recently that the local conglomerate has signed on to be a main sponsor of the Triple Crown Series. The financial magnitude of the sponsorship package was not disclosed but Nasrudeen Mohamed Jr, organizer of the event stated that "Banks is on board with the entire Triple Crown as a mega sponsor".
The head of the Jumbo Jet Thoroughbred Racing Committee noted that he is "always thankful for having Banks on board" while adding that "without their support this wouldn't be possible."….
To continue reading this article
Comments

(ICC) The ICC Cricket World Cup Qualifier 2018 has thrown up some mouth-watering clashes and it has come down to a situation where even with only four Super Sixes games left, five teams are still in the fray for those top-two spots that will give them tickets to the ICC Cricket World Cup 2019.

(ICC) Having won the ICC Under 19 Cricket World Cup in 2016, Keemo Paul is determined to ensure Windies qualify for next year's senior edition after his unexpected late call-up for the qualifying tournament in Zimbabwe.

With the Georgetown and West Demerara zones completed, the Guinness 'Greatest of the Streets' organisers have now set their sights on the East Coast Demerara leg which is scheduled to kick-off March 28th, at the Haslington Tarmac.

As the month-long celebrations for the former President Dr. Cheddi Jagan continue, the People's Progressive Party/Civic will stage a one off T20 match between a Guyana side and a Trinidad team on March 31.
The Guyana Football Federation (GFF) has shortlisted 21 locally-based players for preparation for the upcoming Caribbean Football Union (CFU) Women's Challenge Series Tournament, scheduled for April.