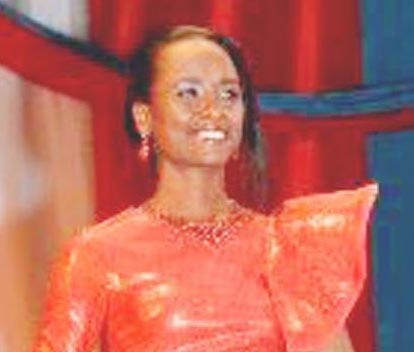 Deputy Director of Sport Melissa Dow-Richardson has urged the Regional team to defend their home court and title at the upcoming Women's T20 World Cup which will be held in the Region in November this year.
Richardson-Dow made the remarks at the recent official launching of Guyana as a host of the first ever stand-alone Women's T20 cricket tournament.
The tournament will be played in Guyana, Antigua and Barbuda and St. Lucia beginning November 4 and will see West Indies, who are the defending champions, battling to try and retain the title.
Speaking of the fact that Guyana is one of three host countries Dow-Richardson: "It signals as a country and the world over we are supportive of women's cricket," she said while urging the citizens of Guyana and the region to celebrate and be excited for this spectacular show as "we rally behind the women of the West Indies and the world."
She spoke of the recognition of women athletes all over the world.
"We see memories of the best female athletes from across the world as we celebrate gender maturity, as we celebrate gender prosperity as the best female cricketers on the planet prepare to showcase to us their magnificent gifts of agility, skills of precision and skills of team ship, we celebrate our women," Dow-Richardson said.
Having represented Guyana at basketball and table tennis, Dow-Richardson urged the Caribbean women to do well at home while welcoming the female teams from across the world to the Caribbean.
"As Guyana welcomes the world to a nurturing environment, we celebrate camaraderie, clean sports, regional unity and cricketing excellence," she declared.
By virtue of this being the first ever women's tournament, the Deputy Director of Sport, suggested that the tournament in Guyana was highly symbolic as it shows the world is supportive of women's cricket.
Around the Web