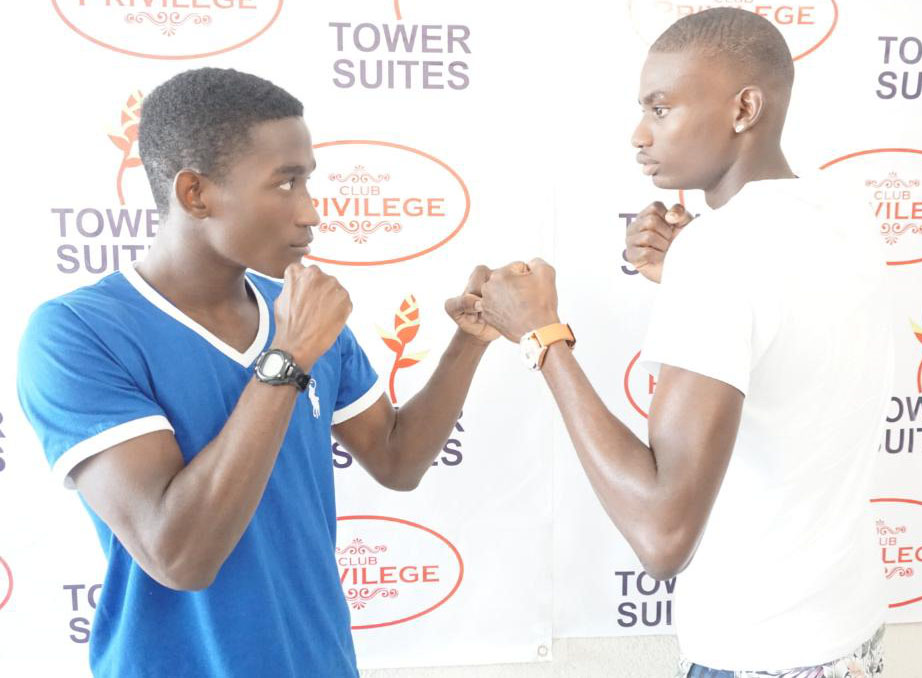 If you are a fan of amateur boxing, then the place to be tonight is the National Gymnasium to witness the staging of the Patrick Forde Memorial Open.
There, 28 pugilists from Trinidad, Suriname, St Lucia along with Guyana's finest will match gloves for trophies, medals and Regional bragging rights.
St Lucia's Nathan Ferrari and Colin 'Superman' Lewis will headline the knockout night of boxing and if the verbal jabs thrown yesterday at the final press briefing at Tower Suites is an indication of things to come, then fireworks are definitely on the cards.
The two light welterweights, Lewis and Ferrari have a bit of history. Dating back to last December at the Caribbean Development Boxing Tournament in Ferrari's backyard, Lewis stopped the former in the first round to win the gold medal at the event.
Ferrari promised yesterday that there would not be a repeat, however, Lewis shrugged off his opponent's boast, stating that he plans to take the engine out of Ferrari and park him in a special garage at the venue.
Ferrari retorted that Lewis does not have the tools required to get the job done and assured of improving his record.
The rematch has created so much buzz around the Region that President of the St Lucia Boxing Association, David 'Shakes' Christopher mentioned that he is flying in with the sole purpose of witnessing the main event from ringside.
Meanwhile, the internationally flavored card will see Commonwealth Youth silver medalist, Keevin Allicock taking on Trinidad's Christopher DeFreitas in the main supporting bout. Allicock is one of Guyana's brightest amateur prospects and he will be looking to continue his Regional dominance tonight.
Tickets can be had from Sweet Point and Nicky's Fish Shop or any executive of the GBA.
Ringside seats cost $1500, while regular seating is $1000. See you there.
Around the Web