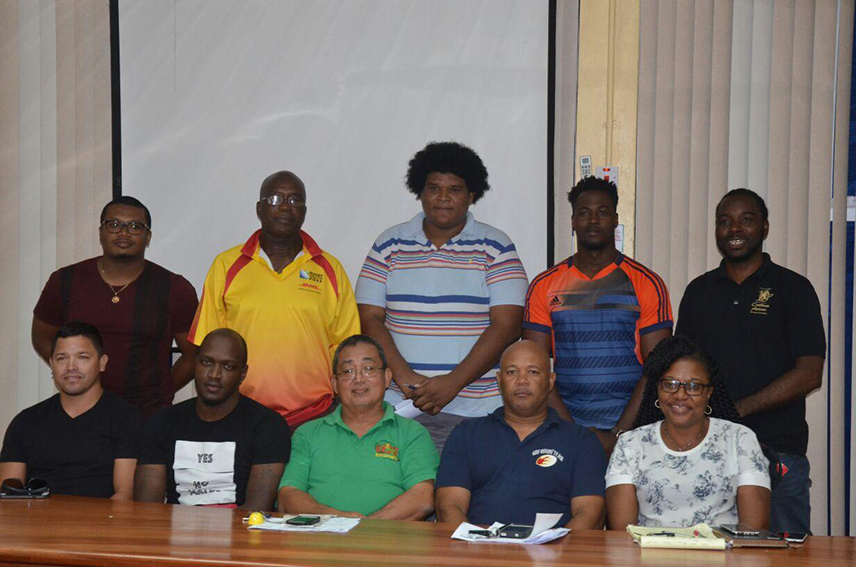 After being elected to his fifth consecutive term at the helm of the Guyana Rugby Football Union (GRFU), President Peter Green stated on Sunday that high on the agenda is to erase the $5M deficit the union faces.
In the same breath, Green also stated that he is excited to have new ideas injected into the union by the new members of the executive body as well as thanking the outgoing members of the association.
On Sunday, the Union held elections at the National Racquet Centre where Green was re-elected unopposed.
Green who stated that this will be his final tenure, was the only nomination by the 36 eligible voters at the elections.
The Senior Vice-president post went to Major Earl Edghill of the Guyana Defence Force (GDF) who received 20 votes to Joshua Griffith's eight. Griffith previously held the post senior Vice-president.
The junior Vice-president position went to Rawle Toney of the Guyana Chronicle who received 17 votes to Troy Yhip's 10.
Petal Adams returned as Secretary of the association with 24 votes to Terrence Grant's four while former national captain, Ryan Gonsalves, Peter Campaign and Esan Griffith were elected unanimously to the posts of Treasurer, Assistant Secretary Treasurer and Public Relations Officer respectively.
The four committee members elected were Telroy McCalmont (25 votes), Kevon Davis (25 votes), Treiston Joseph (24 votes) and Sherlock Solomon (19 votes with tie-breaker).
Around the Web