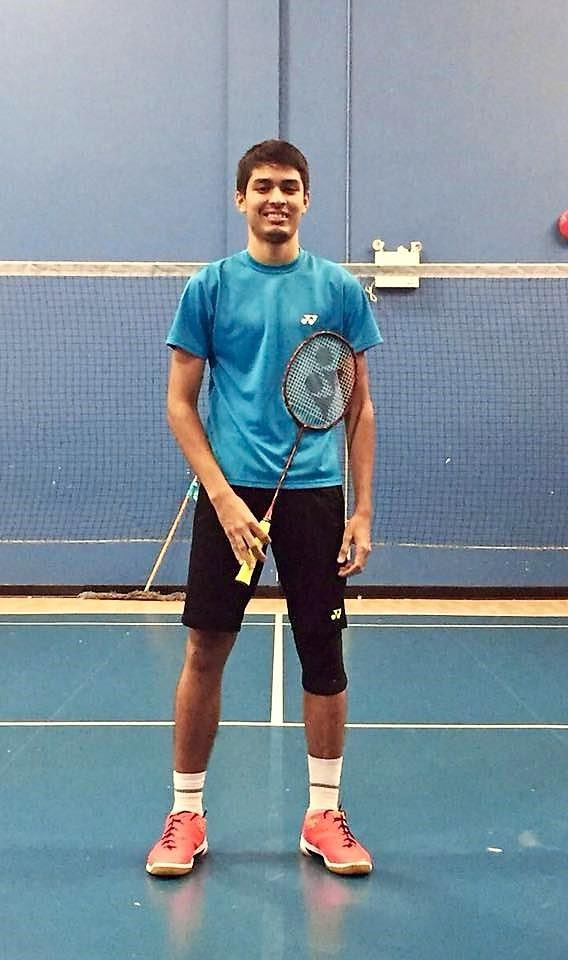 Canada-based Guyanese top badminton player Narayan Ramdhani has renewed his endorsement with Team Yonex for the 2018 season.
This signing with the Yonex Corporation out of USA will see Ramdhani using everything pertaining to the game branded by Yonex including rackets, bags, shoes, apparels and accessories.
According to a press release, Yonex was delighted to renew the endorsement after Ramdhani performed exceptionally last year, medalling in every event he took part in on the Canadian circuit.
Ramdhani bagged gold at the VCR Jack Underhill Open and the BC Under-23 VRC Remembrance Day Open while winning bronze at the BC Senior Circuit Shuttlesport Open, Jack Underhill senior tournament and BC Under-23 championships
Yonex Co., Ltd manufactures golf, tennis, and badminton equipment and offers racquets, shoes, clothing, bags, strings, stringing machines and putters. The company also provides accessories, such as over grips, replacement grips, vibration stoppers, towels and bands, umbrellas, and travel covers. The products are distributed in Europe, Africa, Asia, Oceania, and America. Yonex Co., Ltd was founded in 1946 and is headquartered in Tokyo, Japan.
Yonex has managed to become the dominant corporate player in badminton. Yonex sponsors the All England Open Badminton Championships and is a partner of the Badminton World Federation which organizes the World Championships. Upwards of 80% of competitive players use their racquets, as it is the preferred choice amongst professionals. Yonex is significant in both the tennis and golf industry and is a major sponsor of professional athletes in all three sports.
Narayan is also stepping up his training for the Commonwealth Games which will take place in Gold Coast Australia in April 2018.
Around the Web