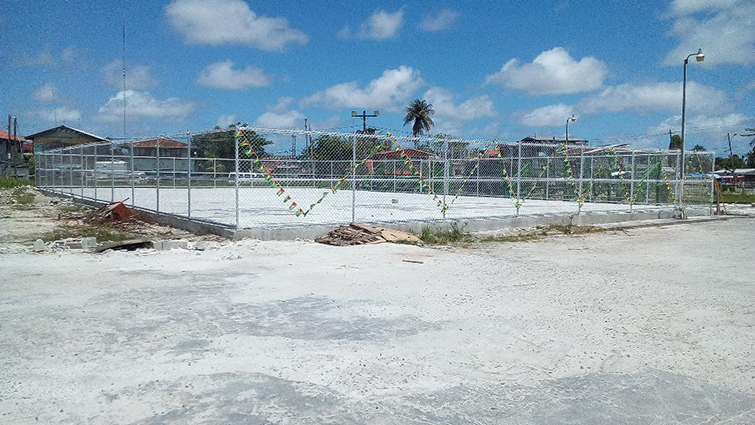 Director of Sport (DoS) Christopher Jones says that upgrades to the National Gymnasium and the California Square tarmacs were about 80 percent completed.
In a Stabroek Sport exclusive, Jones said: "Essentially as it relates to works at the National Gymnasium, we are about 80 percent completed," while adding that as it relates to California Square, they are in the procurement stage.
According to the DoS, the laying of the turf and the fencing is on course with just the painting and lighting fixtures to be implemented.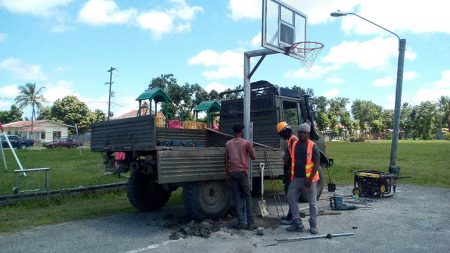 He pointed out that the National Sports Commission will not be using "any house paint" but rather "a special type of paint" that will be affixed to the floors with lines and so on, with that completing the project.
Meanwhile, at California Square, Jones indicated that the Sports Commission is currently procuring benches from Fibre Tech to go around the Square.
"As it relates to California Square, we are about to procure the benches that will be placed around the square. Essentially those benches will be coming from Fibre Tech Industries because we have been told that company has the best quality rather than building concrete or making them out of wood, so we are going to procure them from Fibre Tech and those benches will be placed there," he stated.
Jones indicated that the project is also awaiting the 40 feet lamp posts from the Guyana Power and Light Company which will be used to attach lights for the square and its immediate environ.
The upgrades are in keeping with the 'Light it Up' campaign and pledge to upgrade facilities across the country by the Director of Sports and the National Sports Commission last year.
The `Light it Up' campaign will see 110 lights erected in a number of community grounds and multi-purpose centres across Guyana.
Around the Web