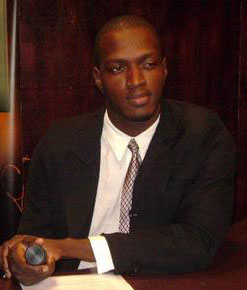 The Georgetown Amateur Basketball Association (GABA) will bounce off its  season  March 5 with the first and second division knockout tournaments at the Cliff Anderson Sports Hall, Homestretch Avenue.
The event which will feature first, second and U23 divisions, will be played on Mondays, Tuesdays, Wednesdays and Thursdays. Each division final will be contested in a best-of-three format.
Colts, Ravens, Pacesetters, Plaisance Guardians, Nets, the University of Guyana [UG] Trojans, Kobras, Eagles and Sonics are in the first division tier while Kobras, Pacesetters, UG Trojans, Sonics, Eagles, Plaisance Guardians and Colts are set to contest the second division.
The U23 section will feature Sonics, Guardians, Kobras and UG Trojans. The opening night of the tournament will pit Sonics against Plaisance Guardians from 18:30hrs, while Pacesetters opposes Kobras at 20:30hrs.
According to GABA's Public Relations Officer (PRO) Rawle Toney, "I think this is a good start to the year, taking into account it would give the players some time on the floor and get them in shape to challenge for a spot on the national team."
He revealed that the tournament will be utilized to scout for players for the Guyana Senior Team to compete at the Caribbean Basketball Confederation (CBC) Championships in Paramaribo, Suriname, from June 22nd-July 1st.
"I think they should look at it as a dress rehearsal for whatever the GABF has planned to use for selection. But also, this tournament is in keeping with the GABA's mandate to have continuous play at all levels" Toney added.
Around the Web