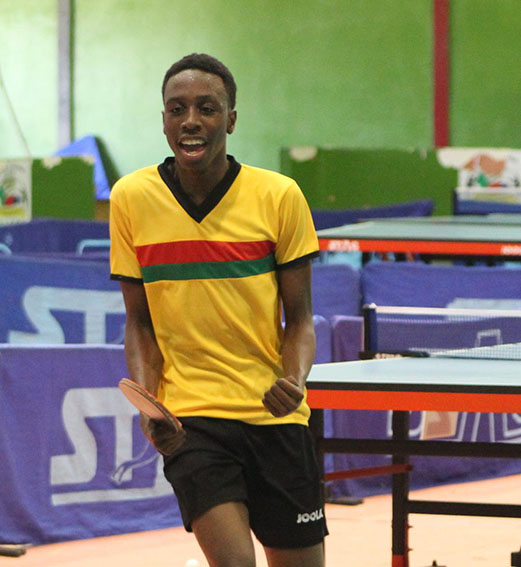 Sixteen – year old Nickolus Romain last evening served his way to the B class title of the Forbes Burnham Memorial tournament at the Guyana National Gymnasium.
Romain in the B class final downed Jamal Nicholas in straight sets 11-7, 11-4, 11-7. The match was closer than the score line suggests with Romain winning several enthralling rallies which sucked the life out of Nicholas which carried him to his title.
Nicholas though was the success story of the tournament reaching all three finals, a feat unprecedented in the history of the Forbes Burnham memorial tournament.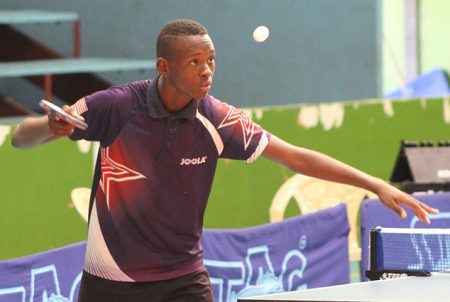 En route to reaching the three finals he toppled several big guns including Miguel Wong and Kyle Edghill, who is making a return to competitive tennis after studies.
Romain in the U21 semifinal match came from a set down to fend off Elishaba Johnson in an exciting five-set match, 3-2 while Nicholas continued his recent dominance over Miguel Wong, defeating him three sets to one.
Johnson took the Under – 21 Open final 3-2 over Nicholas who copped his second finals defeat of the day.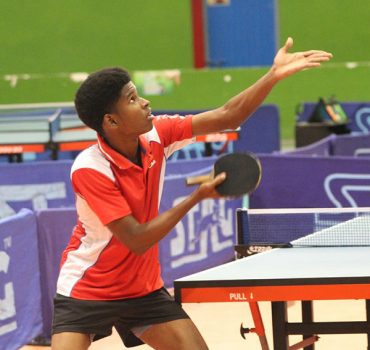 Nicholas came out gunning early in the first set to lead 8-3 and eventually won it 11-6.
The easy-going Johnson then rallied his way to win the second set 13 – 11.
The back-and-forth nature of the match continued as Nicholas took the third set 11-8 before sur
rendering the final two sets and the match 9-11, 9-11.
Johnson gained a measure of revenge over Romain defeating him 3-1 in the semi-finals while Nichols accounted for Kyle Edghill 3-1 in their semis.
Nicholas won his only title of the three finals appearances when he defeated Terrence Rausch 3-1 in the Handicap final while Curtis McRae took the C class final by defeating Isaiah Sahadeo 3-2 in their final.
Around the Web