With the Georgetown and West Demerara zones completed, the Guinness 'Greatest of the Streets' organisers have now set their sights on the East Coast Demerara leg which is scheduled to kick-off March 28th, at the Haslington Tarmac.
The three-day event features 16 teams competing for prize monies in excess of $500,000 and a place in the national playoffs.
According to a release from the organizers, Three Peat Promotions, "We've had a lot of positive feedback from teams desirous of entering the competition, some for the very first time and once again we are faced with a dilemma due to the growing interest in the Guinness brand."
The organisers added that many of the participants are arduously preparing for the tournament with the sole aim of dethroning giants and defending champion Melanie-B, which bodes well for the overall quality of the competition.
"Teams have witnessed the quality of play in the other two completed zones and they know that they have no other option than to come better prepared, especially with a spot in the national playoffs up for grabs along with the large prize money that will be on offer."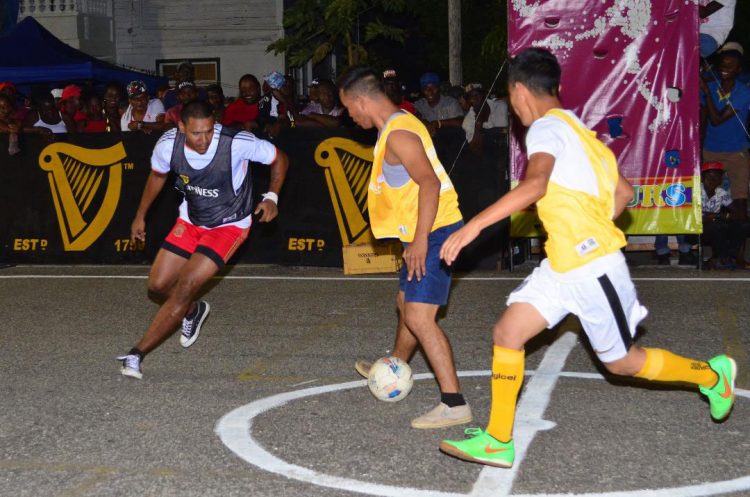 The playoff round of the tournament will be announced shortly as approximately four spots are up for grabs.
Among the teams listed to compete are Beterverwagting (BV-B), Melanie-A, Melanie-B, Plaisance-B, Buxton Diamond, Belfield Warriors, Turkeyen Champs, BV-A, Paradise, Plaisance-A, Haslington North and Victoria Church Yard United.
In last year's final Melanie-B defeated Plaisance–B 1-0, while Buxton Diamond finished third following an identical score line over BV-B.
The other scheduled playing are March 31st and April 2nd at the same venue. The deadline for submission of registration forms is tomorrow [Thursday].
Around the Web