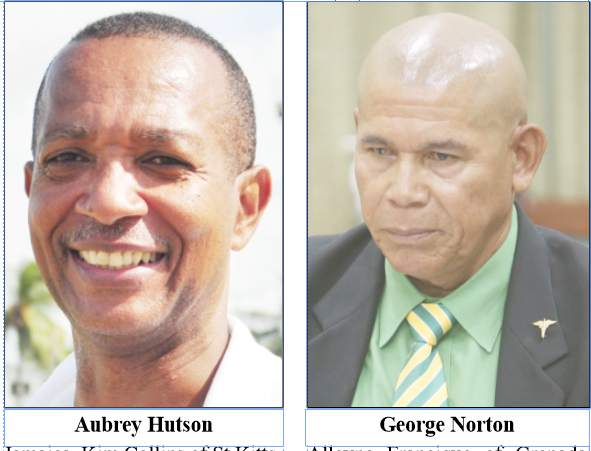 Nine months after successfully hosting the South American U-20 Championships, a delegation is readying to present a bid to the North American, Central Amer-ican and Caribbean Athletics Association (NACAC) to host the CARIFTA Games for the first time on these shores.
According to President of the AAG, Aubrey Hutson, plans are in the pipeline for a local party of government and AAG officials to travel to this year's host nation, The Bahamas to make the presentation bid in an effort to stage the Region's premier Track and Field event here in 2020.
Once NACAC green lights the bid, Guyana will host the annual fixture which will be in its 49th edition.
Said Huston yesterday "The Minister (George Norton) likes the idea of us bidding and we are now basically awaiting further consultation. Hutson added "There are further meetings, I know there are some cabinet members who are very enthused but the bidding process cannot move forward unless the government is fully onboard."
Meanwhile, 18 local athletes have been selected to represent Guyana at the Games this Easter weekend. Bahamas is set to host the 2018 edition of the event from March 31 to April 2 at the Thomas A. Robinson National Stadium.
This year's Games will see The Bahamas hosting 26 territories and 500 athletes.
It will consist of 400 volunteers and about 150 Bahamian and international officials.
According to IAAF World Athletics Club President, Lamine Diack, CARIFTA is "on par with the World Championships."The meet is considered one of the best development meets in world athletics. Having started out on grass tracks, with athletes staying in schools or other similar temporary shelter, the CARIFTA Games have come a long way. College and university coaches and scouts from the United States make their way to the Games each year, in a bid to identify up-and-coming talent.
CARIFTA runs entirely under IAAF rules and has produced World Record holders, Usain Bolt, Darrel Brown, World and Olympic Champions such as Veronica Campbell-Brown of Jamaica, Kim Collins of St Kitts-Nevis and Pauline Davis-Thompson of the Bahamas, Alleyne Francique of Grenada and Obadele Thompson of Barbados.
Around the Web