Shomari Wiltshire crushed Gianni Carpenter in straight sets while Samuel Ince-Carvalhal overcame Michael Alphonso when the Toucan Distributors Junior Skill Level Squash Tournament continued on Tuesday at the Georgetown Club.
Wiltshire won the Category-A match-up easily  triumphing 11/1, 11/1, 11/1 while Ince-Carvalhal downed Alphonso 11/9, 11/7, 11/9 in the second match of the section.
The event continues throughout the week at the same venue, with the respective divisional finals set for Saturday. Below is  the complete list of results.
Category A
Shomari Wiltshire beat Gianni Carpenter 11/1, 11/1, 11/1
Samuel Ince-Carvalhal beat Michael Alphonso 11/9, 11/7, 11/9
Category B
Kirsten Gomes beat James Mekdeci 11/4, 11/2, 11/4
Demetrius DeAbreu beat Madison Fernandes 11/13, 11/6, 11/3, 11/5
Ethan Jonas beat Lucas Jonas 9/11, 11/8, 7/11, 11/4, 11/5
Abosaide Cadogan beat Demetrius DeAbreu 11/7, 11/6, 11/7
Category C
Zachary Persaud beat Louis DaSilva 11/8, 12/10, 11/8
Jason Gomes beat Kamir Khan 11/6, 11/9, 12/10
Category D
Chad DeAbreu beat Teija Edwards 11/4, 11/1, 11/4
Chad DeAbreu beat Joshua Verwey 11/6, 11/7, 11/5
Category E
Lajuan Munroe beat Javed Saul 4/11, 11/3, 11/8
Category F
Manisha Persaud defeated Malia Maikoo 5/11, 11/6, 11, 4
Christiana Fernandes beat Kaden Pynaendy 7/11, 11/7, 11/3
Keenen Naraine beat Noah Rahaman 11/3, 12/10
Grant Fernandes beat Demetri Lowe 11/7, 11/5
Category H
Mya Dean beat Solomon Ince-Cavalhal 5/11, 11/2, 11/9
Mathew Daby beat Jnae Singh 11/9, 8/11, 11/5
Comments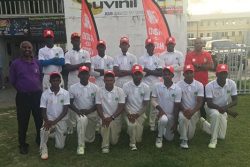 Berbice U19 were crowned Inter-County three-day champions after  playing unbeaten in this year's Hand-in-Hand Mutual Fire and Life Insurance/Guyana Cricket Board (GCB) U19 Inter-County three-day tournament.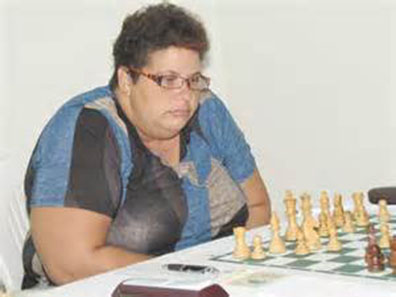 Woman FIDE Master (WFM) Maria Varona-Thomas is the favorite to win the national women's chess championships which commence today at the National Resource Centre.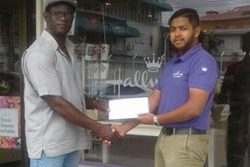 Registration for the various disciplines for tomorrow's Boyce/Jefford Relay Festival and Family Fun Day closes today ahead of what is expected to be a riveting day of fun and competition at the Police Sports Club Ground, Eve Leary.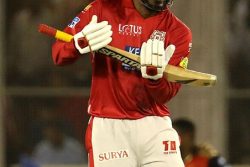 MOHALI, India, CMC – Superstar opener Chris Gayle has taken aim at detractors following his scintillating hundred on Thursday, contending he had nothing further to prove in his career.