Colts clinched the First Division title, while Plaisance Guardians secured the Under-23 Championship, as they both swept their respective best-of-three finals, 2-0, as the Georgetown Amateur Basketball Association (GABA) 'Knockout Championship' concluded on Wednesday.
Staged at the Cliff Anderson Sports Hall, Homestretch Avenue, Colts brushed aside Nets 86-62.
Shelroy Thomas recorded 20 points in the easy win, while Domair Gladstone and Sheldon Thomas chipped in with 14 and 10 points respectively.
For the loser, Hodyah Stewart recorded 15 points, while Antwoine Austin and Yannick Felix contributed nine points each.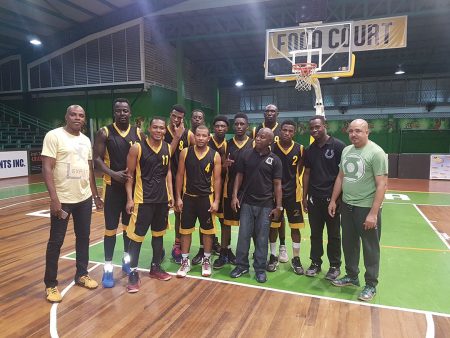 It was a dominating performance by the Colts who led from start to finish in the contest. The rout commenced in the first period, as Colts took a 15-11 lead. Their advantage grew in the second quarter, outscoring Nets by a 26-16 margin, to enter the halftime break ahead at 41-27.
Colts maintained their control heading into the fourth stanza at 59-45, as both teams recorded 18 points in the third period. The Parade Ground based outfit then sealed the victory, recording 27 points while restricting Nets to 17 points.
Meanwhile, Guardians downed Pacesetters 65-51. Terrence Daniels led the victors with 17 points, with Akeem Crandon the next best scorer with 11 points.
Contributing eight points apiece were Hillman Bovell and Jared Sears.
On the other side, Tafawa Daly, Judah Stephney and Jude Corlette scored 12, 11 and 10 points, respectively. Kwesi Roberts added six points.
Around the Web