If you are a fan of explosive rugby action, then the National Park is the place to be today to witness the Guyana Rugby Football Union (GRFU)/Hairoun Beer Sevens tournament.
The union's season opener kicks off at 11:00hrs and will feature Trinidad and Tobago's premier 7s Club, Harvard locking horns with Guyana's best ruggers from the Pepsi Hornets, Yamaha Caribs, Guyana Police Falcons, Panthers and the Guyana Defence Force (GDF).
Claudius Butts, the lone Guyanese in the Harvard club, stated that the team has been in preparation for their trip to the 592 since last year, and as such, will be taking the tournament seriously, but at the same time coming to have fun.
Butts, a long-standing member Guyana's Sevens and 15s outfits, is one of the most recognizable faces in the sport locally and he highlighted his excitement of playing against his 'Green Machine' teammates.
Along with Butts, winger, Wayne Kelly, Captain, Shaquille Dyte, Keston Earl and Nigel Barrington will be the key players Harvard will lean heavily on to unlock the spoils.
With $200,000 at stake, this will be the most lucrative rugby tournament ever held in Guyana and Butts opined that the attractive prize money will no doubt bring out the best in the players.
Visiting for the first time in the club's 75-year history, Harvard team Captain Dyte, said yesterday that his charges are looking forward to returning home with hardware since that would put the icing on the cake.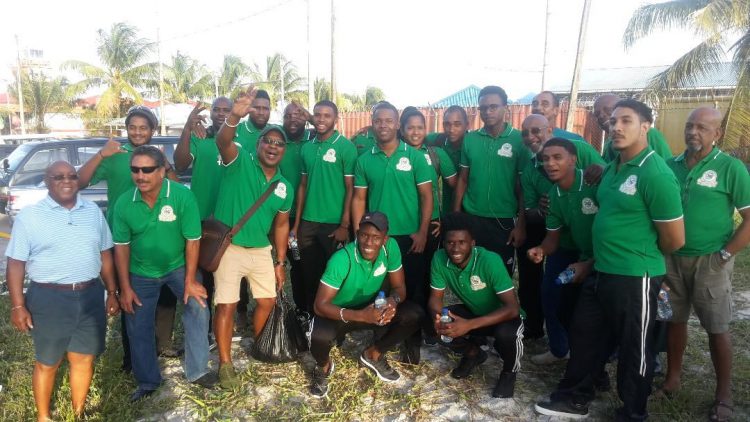 However, rival clubs will be looking to school the ruggers from Harvard and start their season on a positive note.
The local clubs are anxious to hit the National Park, with the Pepsi Hornets being boosted with the services of national standout, Kevin McKenzie, who plies his rugby trade in Australia.
The Guyana Defence Force by virtue of having the bulk of the national players, will be favourites to win today, and will turn to Dwayne Schroeder, Avery Corbin and speedster Patrick King to take them to victory.
Panthers, the preverbal 'bad boys' of Guyana's Rugby, will be one of the toughest teams to beat today, while the Police Falcons, the usual whipping boys of local Sevens Rugby, are expected to step up their game in order to compete.
Around the Web