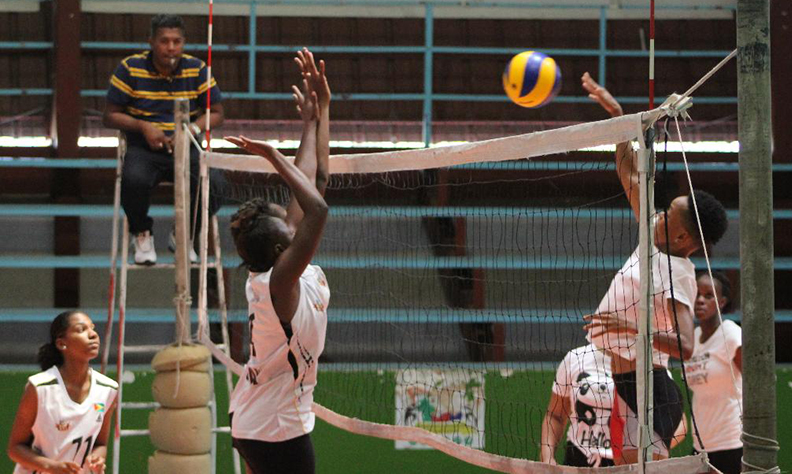 The Berbice male volleyball team defeated Demerara in the return leg of the Guyana Volleyball Federation (GVF) Olympic qualifying tournament by three sets to two at the National Gymnasium, last evening.
It was an electrifying atmosphere with Berbice, who last weekend downed Demerara in straight sets in the outdoor leg, dropping the first set 15 – 25.
However, the visitors 'blocked' the host from going two sets up by winning the second 25 – 17. 
The third and decisive set was played the same level of intensity as the two previous sets and saw Demerara prevailing 28 – 26 to once again gain the lead.
Berbice, though, held on to win the fourth set 25 – 20 and took that momentum into the final set to lead 15 – 11 before winning it and the match 25 – 23 after the score was tied at 23.
Earlier, the Demerara women again enjoyed success over Berbice winning their five-set matchup 3-2.
Last week, in Berbice, they won the outdoor leg by a similar score line.
The tournament is being used to select Guyana's team to participate in South American Olympic Qualifiers which is set to serve off in Bolivia from 26th of May to June 4th, 2018.
Guyana, according to an official, is expected to field two pairs of male and female players for the outdoor beach category while full male and female team will also travel to La Paz for the indoor leg of the qualifiers.
Around the Web