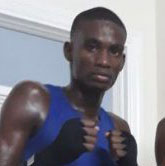 Having failed to bag a single medal at the 2014 Common-wealth Games in Glasgow, the local boxing contingent is hoping to be better this time around the Gold Coast, Australia.
2017 Commonwealth Youth silver medalist, Keevin Allicock and Colin Lewis were given a warm send-off by the Guyana Boxing Association (GBA) prior to departure yesterday for the April 4-15 Games to acclimatize themselves with the conditions Down Under.
The pair of standout pugilists is being managed and coached by Sebert Blake during the sojourn.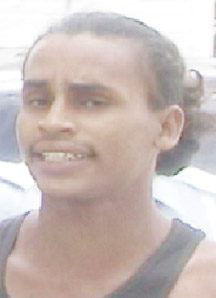 In Glasgow four years ago, Dennis Thomas made it to the quarterfinal round.
Fresh off their bronze medal performances, at the CAC Qualifiers last week in Mexico, President of the GBA, Steve Ninvalle said he is confident of Allicock (flyweight) and Lewis (light welterweight) boxing their way to the podium in their respective weight classes.
"It's our expectation that both of them will do well and I know they will give their best efforts. The style of fighting that both parties have can more easily conquer opponents in the Commonwealth than in Latin America."
Ninvalle stated that he had hoped for a larger contingent to represent the 592 in Australia since the fistic sport is renowned for producing Guyana's lone Olympic medal and several World Champions.
"We would have liked to have other fighters on the team like the Caribbean's Middleweight champion, Desmond Amsterdam but we hope that their performances will be able to open doors for other boxers since we were only allotted two spots. We hope that they do themselves and Guyana proud."
The GBA head then highlighted that the contingent were outfitted with insurance to cover any unexpected occurrences.
Around the Web