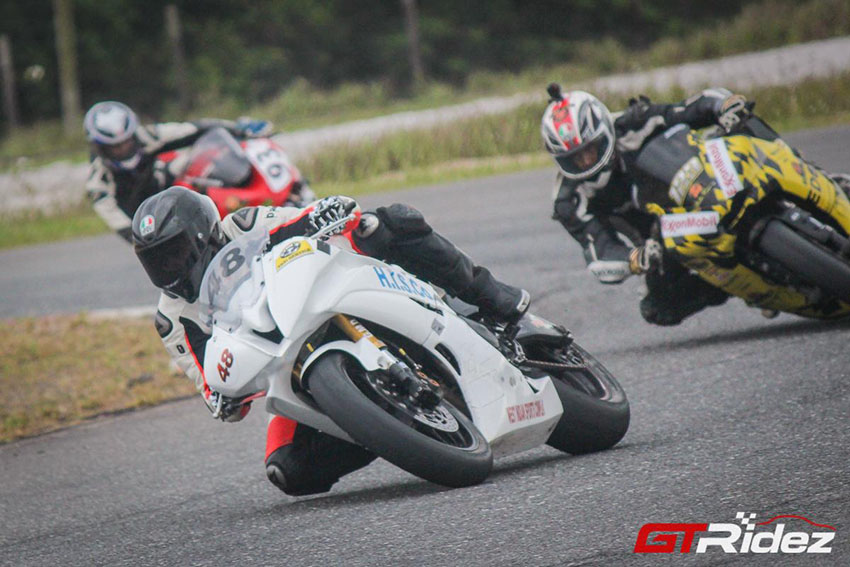 Daredevils, Matthew Vieira, Danny Persaud and Andrew King reigned supreme over their high speed rivals on Sunday at the South Dakota Circuit where the first National Race of Champions for the season was staged.
Vieira dominated the superstock class and sped to three wins in as many starts, relegating Rovario Tucker to the first runner up spot on all three occasions.
King continued his podium form claiming two checkered flags in the Group 4 class ahead of Mark Vieira who picked up two second place finishes and a first place in the three races.
Group 3 was all Danny Persaud as defending champion Vishok Persaud fell out on the first lap, with Persaud leading until his alternator failed.
He however returned to take the flag in race two and three.
Meanwhile, in the Choke Startlet Cup Rameez Mohamed and Annand Ramchand each recorded wins.
In the Street Tuners, there were two wins for Raymond Seebarran and one for Narine Dasrat as they battled through every race.
Seebaraan drove from the lead wonderfully before he surrendered the lead midway through the third race to finish second.
In the Miracle Optical Sport Tuner class, Mohamed Ahmad made a clean sweep, demoting Raymond Seebarran to second on three occasions.
In Group 2, the first race was won by Chet Singh with Ryan Rahaman placing second and Adrian Fernandes third. Rahaman however turned the tables in the next two races to claim the overall spoils.
Around the Web