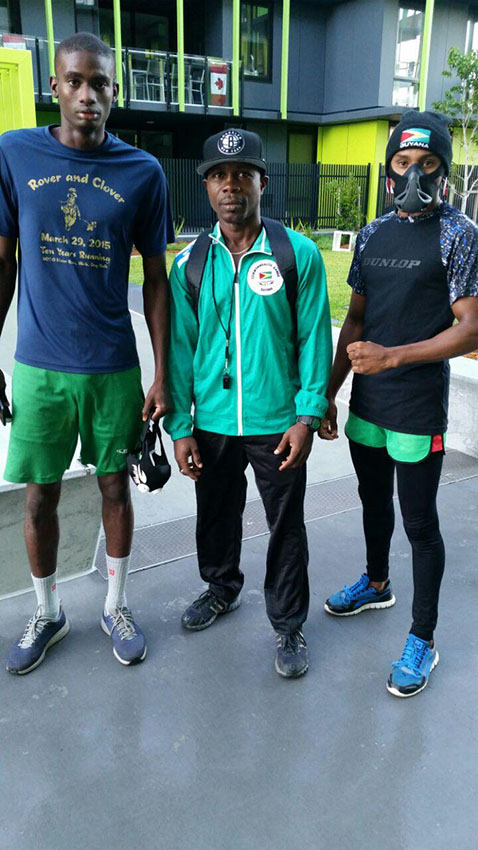 Fresh off the plane, 2017 Commonwealth Youth silver medalist, Keevin Allicock and Colin Lewis sprung into training yesterday ahead of the XXI Commonwealth Games.
Commonly known as Gold Coast 2018, the Games will be held on the Gold
Coast, Queensland, Australia between April 4 and 15.
Yesterday, the pair of standout pugilists were taken through their paces by Sebert Blake.
President of the GBA, Steve Ninvalle said he is confident of Allicock (flyweight) and Lewis (light welterweight) boxing their way to the podium in their respective weight classes.
"It's our expectation that both of them will do well and I know they will give their best efforts. The style of fighting that both parties have can more easily conquer opponents in the Commonwealth than in Latin America."
Stabroek Sport will keep readers updated as events unfold.
Around the Web