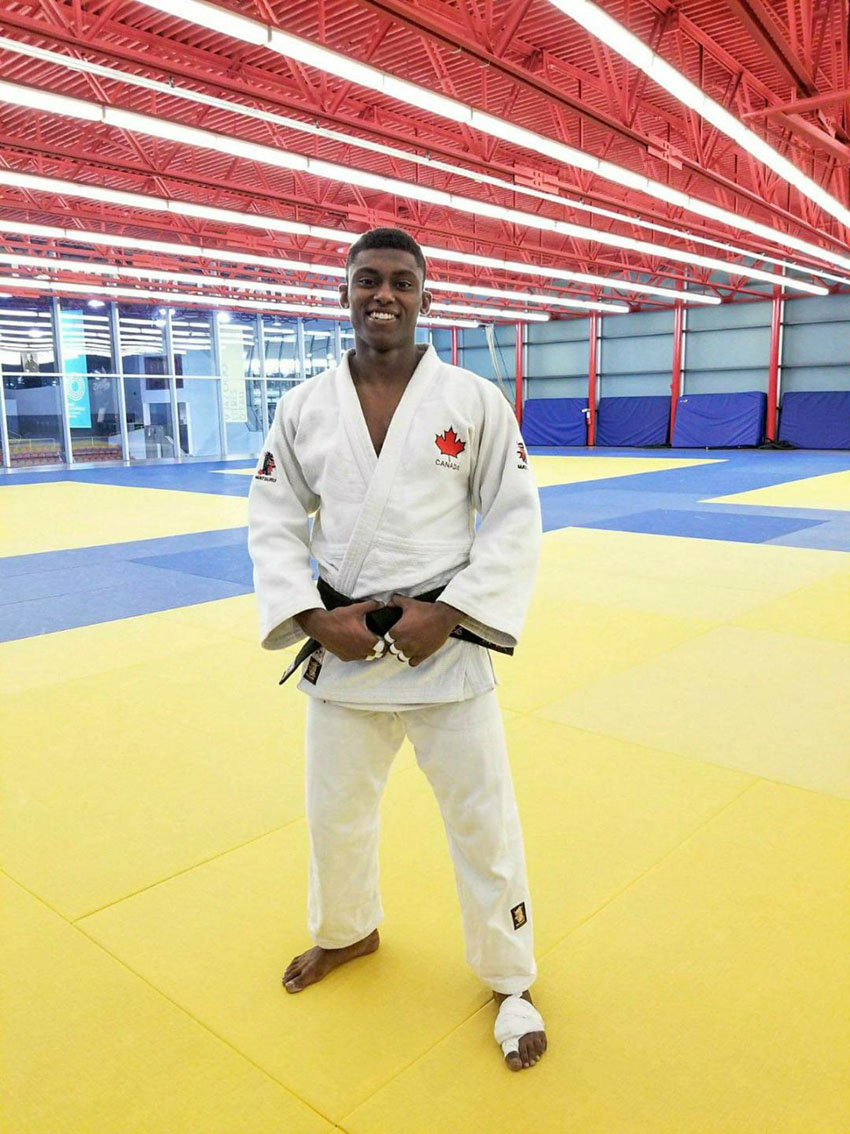 Twenty-two-year old judo sensation, Darren Elcock, claims he has been unfairly treated by the Guyana Judo Association (GJA) as his efforts to represent Guyana, the land of his birth at the Olympics continue to be hindered since his remigration from Canada.
However, President of the GJA, Raule Archer has refuted the claims.
Yesterday, Elcock hosted a media conference where he described the challenges he has faced since returning to Guyana.
The world rated fighter said he "has been having a hard time from the GJA."
Elcock states that he has been in constant communication with the association since April last year and is yet to get any definitive answer from the body as it pertains to his quest for making his debut under the Guyana flag.
Elcock has represented Canada and pointed out that he does not necessarily have to represent Guyana but wants to since it's the land of his birth.
He also expressed confidence that he can medal at the Olympics.
However, the young man pointed out that all it will take is an email to the international Judo Federation from the Guyana representation signaling his new domain which would then see the international body contacting the Canadian body to confirm both sides.
But while this may be so, Elcock stated that he has never been contacted with positive news but only received negative feedbacks on frivolous excuses such as executive members being occupied with other work and they were sending it to the wrong email.
This led to Elcock labeling the body as one which seems to be incompetent or incapable of dealing with the responsibility of the association.
Elcock said he was baffled by the actions of the executives adding that he has  stated that he will be providing his own coach, management, sponsors and all other requirements but still has not been given the go ahead.
When contacted by Stabroek Sport Archer, expressed shock at the actions of Elcock noting that his conclusion is unjust.
Archer noted that according to his diary, Elcock only made contact two weeks ago and his application has since been filed through the right body and representations that need to be informed of such moves.
Archer acknowledged that Elcock is a good fighter and Guyana could benefit a lot from him but seemed puzzled of the situation, hinting that there were no reasons why the association would hinder his ventures.
The GJA President reminded this publication that the association is affiliated with the world body as well as the Caribbean and Pan American body while making it clear that there is no bad blood between the two and assured that his chances of  representing Guyana will be possible barring unforeseen circumstances.
Around the Web