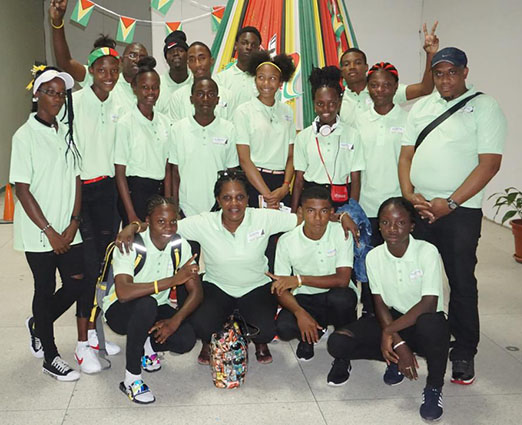 Guyana's contingent of medal chasing athletes departed for the FLOW CARIFTA Games yesterday as the country looks set to once again compete for podium places during the annual Regional championships over three days.
The 2018 games, which marks the 47th edition, takes place in The Bahamas from Easter Saturday at the Thomas Robinson Stadium and about 600 athletes are scheduled to compete.
Guyana, which has fared well at the games over the years, won eight medals last year. The 18 athletes donning the national colours will be aiming to surpass that.
However, the mighty Jamaicans are expected to dominate and win their 34th straight title.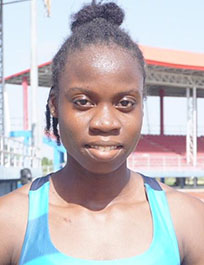 Last year in Curacao, the athletes from the global sprint powerhouse, captured a record haul of 86 medals, 39 gold, 28 silver and 19 bronze.
Meanwhile, the first Guyanese athletes scheduled to be in action on the track are Kenisha Phillips and Onassha Rogers. Phillips and Rogers will be in action in the Girls U-20 100m heats.
According to the tentative schedule of events, that race is scheduled to start at 9:30 am Saturday. The opening day will feature some 20 finals, including the 100 and 400-metre finals of all the age groups. The first round of the 100-metre dash is set to start at 9:20am with the girls' Under-18 event, while the opening round of the 400m is set to start at 10:20am with the girls' Under-17 event. All finals in the 100 and 400 metres will take place in the afternoon session. The day will also feature the 1500-metre finals.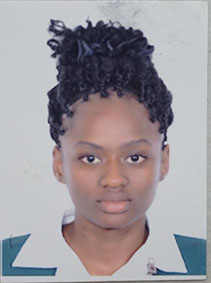 One of the coaches of the outfit, Moses Pantlitz, when interviewed, was upbeat about the chances of the athletes returning with hardware.
Pantlitz stated this this is the largest and strongest outfit ever to leave the 592 and he expects a treasure trove of medals based on their exploits on the track and in the field. The full squad selected to travel to the prestigious Games reads:
Chantoba Bright (Long Jump Girls U 20)
Daniel Williams (200m and 400m Boys U 20)
Tremayne Brown (Long Jump U 20)
Deshanna Skeete (200m and 400m Girls U 17)
Shaquka Tyrell (1500m Girls U 17)
Murphy Nash (3000m Boys Open)
Onasha Rogers (100m Girls U 20)
Avon Samuels (200m and 400m Girls U 20)
Claudrice McKoy (1500m U20 and 3000m Open)
Katriel Perreira (400m U20)
Kenisha Phillips (100m and 200m Girls U 20)
Princess Brown (Triple Jump Girls U 17)
Joanna Archer (800m and 1500m Girls U 20)
Kezra Murray (800m U 20)
Torique Boyce (High Jump Boys U 20)
Anthony Williams (Long and Triple Jump Boys U 20)
Cordell Charles (1500m U 17 and 3000m Open)
Kissanna Glen (800m and 1500m U 17)
Around the Web