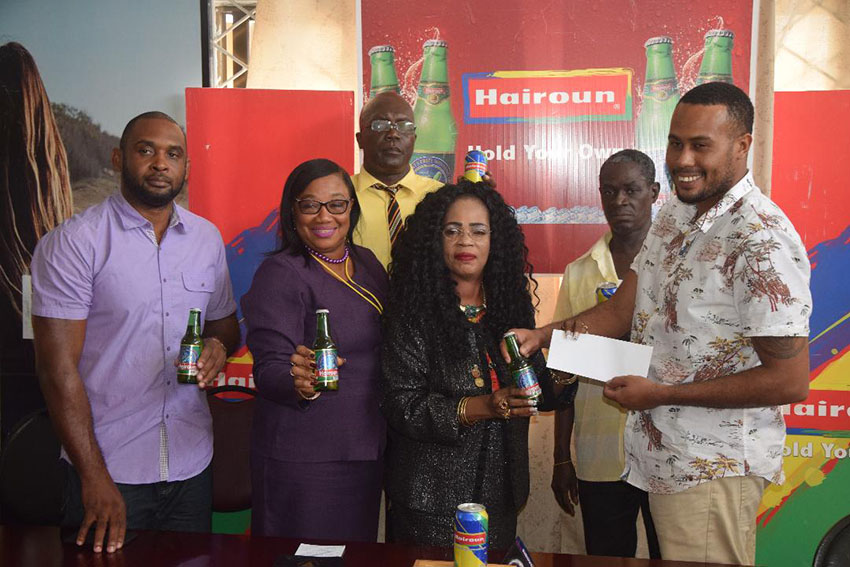 The battle lines have been  drawn for the Faye Joseph International Dominoes tournament which gets cracking tomorrow  and according to organizer Mark Wiltshire, Chief Organising Secretary of the Georgetown Dominoes Association (GDA)   several overseas teams have signalled intentions  to take back home the half a million dollars first prize.
Coordinators of the tournament which is being sponsored by Top Brandz Distributors under the Hairoun Beer Brand have disclosed that teams from Barbados, Canada, Colombia and the United States of America are set to invade local shores to capture the prestigious title and the spoils.
This, the coordinators say, has led to heightened excitement in the tournament and a record number of teams have submitted their registration forms and will throw down the gauntlet to the arriving foreigners in an effort to show them the error of their thinking.
Meanwhile, President of the Georgetown Domino Association (GDA) Faye Joseph said, "As someone who has been around the sport for some time, having seen it move from a recreational activity to a more organised and structured sport, I am confident that the tournament will be a success and Top Brandz Distributors under its Hairoun Beer brand will be proud of us and more than willing to continue its relationship with the domino fraternity."
The event ends April 7th. It will be staged at Joseph's residence, 1223 Gaulding Place, South Ruimveldt.
Registration for teams will attract a fee of $20,000. Upon the completion of the registration process, each team will receive a case of Hairoun Beer. In the individual competition, a registration fee of $2000 will be required.
Winner of the event pockets $500,000, the championship trophy and medals, while the second and third place finishers receives $300,000 and $200,000 respectively and the corresponding accolades and medals.
There will also be a Pull-A-Rama (individual competition).
On the individual side, the Most Valuable Player (MVP) receives $10,000 and a trophy. Interested individuals and teams can contact Senior Coordinator Wiltshire on telephone number 665-5855, Barbara Marshall on 683-8280, Faye Joseph on 685-1009 or Rodwell Phillips on 686-0632 for more information.
Around the Web