Great sportsmanship and camaraderie was shown last night at the Thomas A. Robinson National Stadium when the curtains came down on the 47th edition of the CARIFTA Games here in The Bahamas.
Each athlete gave their all to represent their territory and to try to return home with precious metal.
Team Guyana finished with a record nine medals, a gold, a silver and seven bronze compliments of long and triple jumper, Chantoba Bright (gold, silver and bronze) 1500m runners, Shaquka Tyrell (bronze), Murphy Nash (bronze) and Kezra Murray (silver and bronze) triple jumper, Princess Brown. 800m specialist, Joanna Archer (silver and bronze) and 200m bronze medalist, Deshana Skeete along with Bright's 4x400m teammates, Murray, Archer and Kenisha Phillips.
The Austin Sealy award for the most outstanding athlete of the meet, went to Brianna Williams of Jamaica who had a phenomenal display on the track, winning gold medals in the Girls U-17 100m, 200m and 4x100m events. The latter a CARIFTA Games record.
The award was presented by Sir Austin Sealy himself who was present throughout the prestigious Games.
As customary, Jamaica finished with the most medals: 85 in total. The Jamaican athletes will take home .The Bahamas finished with, Trinidad and Tobago, Barbados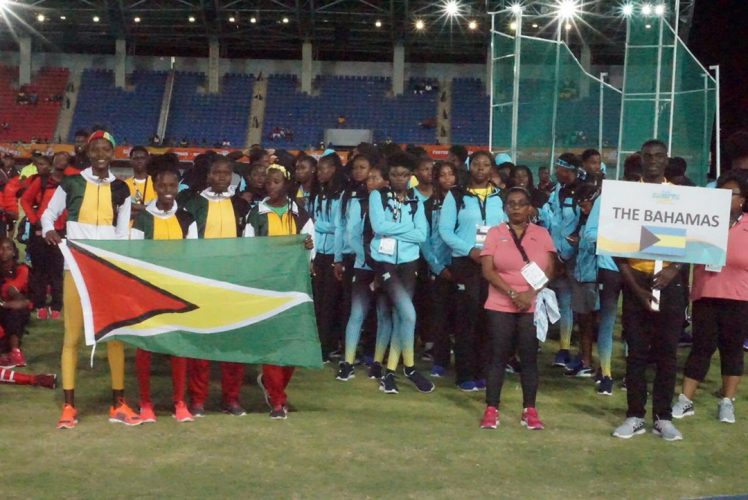 This year marked the eighth time that the Bahamas played host to the event. The Games brought together some 500 athletes and 150 team officials from 26 countries, all among the best track and field athletes in the Caribbean.
The 2019 Flow CARIFTA Games is scheduled to be held in the Cayman Islands. Guyana pitched their bid to host the Region's premier age group track and field event in 2020 at this year's CARIFTA Games Congress.
Around the Web