Guyana's squash contingent, set to participate in the 2018 edition of the Commonwealth Games in Gold Coast, Australia from April 4th – 15th, departed the United States on Thursday wearing bright smiles.
The team had assembled in the US during the week leading up to the games for their final preparatory camp in anticipation of the upcoming arduous matchups.
Guyana's hope of medalling or at minimum, putting up a good showing, will rest on the efforts of Sunil Seth and Jason Ray Khalil who will compete in the male category.
The combative Mary Fung – A- Fat, who excelled in her junior years and is hungry for more success, will lead Guyana's female team's charge.
Fung – A – Fat will be supported by 2017 junior Caribbean Squash Champion Taylor Fernandes as the other female Guyanese competitor, Down Under.
The team will be coached by Ramon Chana-Sue who directed the team's preparation.
Seth will set the tone for the South Americans Thursday when he comes up against Barbadian Shawn Simpson while Ray – Khalil will open his account against New Zealand's Campbell Grayson.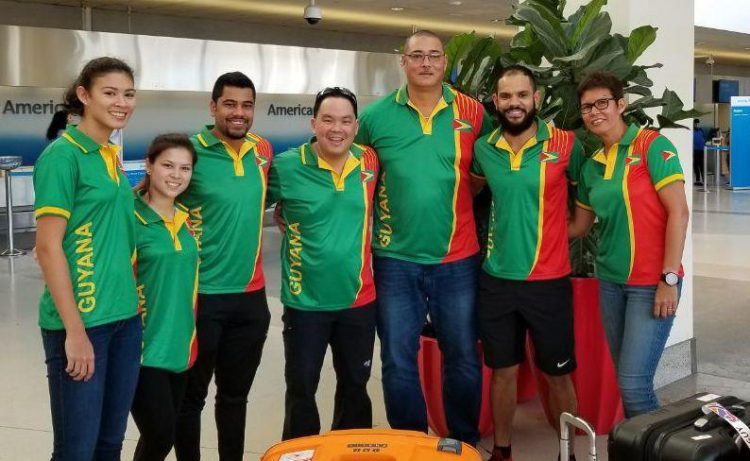 Fung – A – Fat will play her opening match against Samantha Cornett of Canada while Fernandes will battle against the highly-ranked Welshwoman Tesni Evans.
The quartet will be hoping for wins to advance to the round of 32.
Around the Web