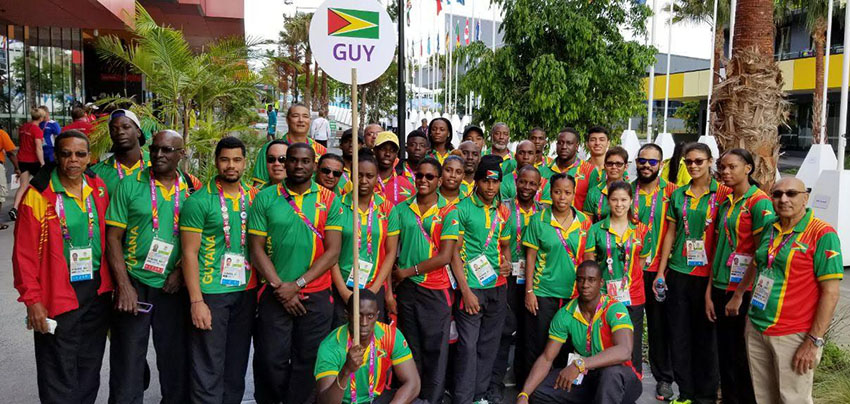 Despite a few blunders in Gold Coast last evening one of which saw England being listed as an African Nation, the 2018 edition of the Commonwealth Games opening ceremony set the stage for what's to come over the next 12 days.
It was a colourful display which depicted Queensland's bullish culture.
Guyana's flagbearer Olympian Winston George led the South Americans in a procession which also included President of the Guyana Olympic Association (GOA) K.A. Juman – Yassin in what is expected to be a thrilling experience Down Under.
The games, which ends April 15 is expected to entertain thousands of fans who will witness 11 amazing days of world-class sporting competition.
Seventy-one nations including Guyana will put the talents of their respective athletes on show as over 4,000 athletes will compete for top honours in the spirit of the Commonwealth set out in the Singapore Declaration, signed in 1971 at the Commonwealth Heads-of-Government meeting.
The Guyanese will hope to make their mark in boxing, squash, table tennis and athletics.
The games are set to embody racial equality, liberty for all citizens and a show of peace through international co-operation.
According to a BBC Sport report, this edition of the games will also be a spectacle to the 'largest ever programme of disability sport' at a Commonwealth Games.
More than 2.4 billion people – nearly a third of the world – will be represented over 11 days in Australia.
Around the Web