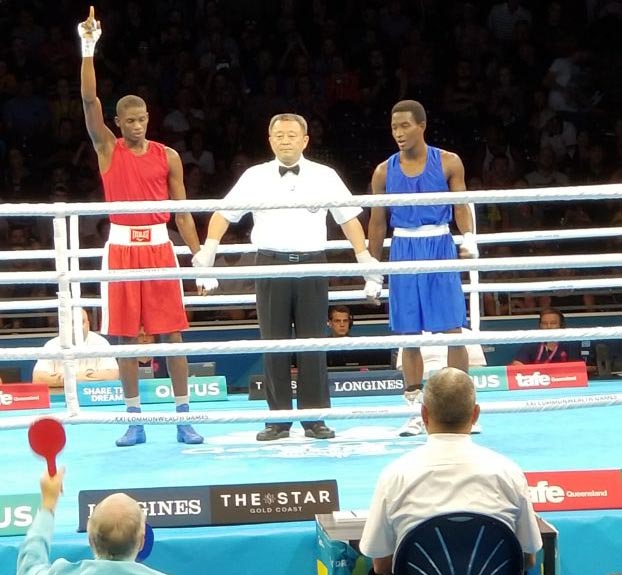 Guyana's Colin 'Superman' Lewis started off his Commonwealth Games medal hunt yesterday, with a 4-1 majority decision against familiar foe, St. Lucian Nathan Ferrari.
After recording first round victories over Ferrari in St Lucia in December, and here in February, Lewis took his talents to Australia, where the Commonwealth Games are being held, and continued his dominance of his opponent. The pair matched gloves in the 64kg class where 22 combatants are entered.
Lewis' medal hunt will continue on Sunday when he faces Sinethema Blom of South Africa.
Meanwhile, Guyana's other boxing representative at the Gold Coast Games, flyweight Keevin Allicock will take the ring on Monday.
The silver medalist at last year's Commonwealth Youth Games will match gloves with Scotland's Reece McFadden, a bronze medalist at the last Commonwealth Games.
Allicock and McFadden are scheduled to take the ring at 17:17hrs Australian time.
Around the Web