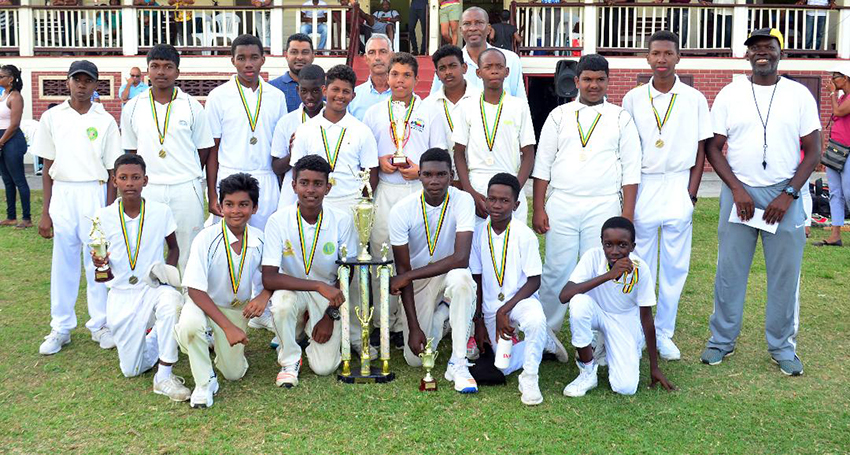 A responsible unbeaten knock of 41 from 11-year-old Jonathan Van Lange spurred the Demerara Cricket Club (DCC) to an exciting six-wicket win over Transport Sports Club (TSC) at DCC in the final of the Toucan Distributors/Georgetown Cricket Association U15 final, yesterday.
DCC, chasing 128 off 50 overs for victory, comfortable got home inside 36 overs to win the  competition which has notbeen played in almost three years.
Van Lange took the innings on his shoulders, easing three fours and smartly navigating  the ball into the gaps for singles to see his side home.
He also featured in an unbeaten 86-run, six-wicket stand with Akash 'Cena' Persaud who ended unbeaten on 28 with three fours.
The duo had come together with DCC in a spot of bother with the score on 43 for 4 and consolidated the innings cheekily to the applause of  parents and other supporters in the small crowd that gathered.
Around the Web