The country's top wheelsmen while have their work cut out for them this weekend with back-to-back races across Demerara.
Saturday, the riders will take to the inner circuit of the National Park where they will compete in the annual 11-stage cycling meet sponsored by Universal Auto Spares and General Supplies.
This will be the 14th year the event is being staged and the defending champion in the senior category, Team Cocos' Hamza Eastman, will look to defend the title, which he won last year in a time of one hour 17 minutes and four seconds while also looking to extend his winning streak from three to four.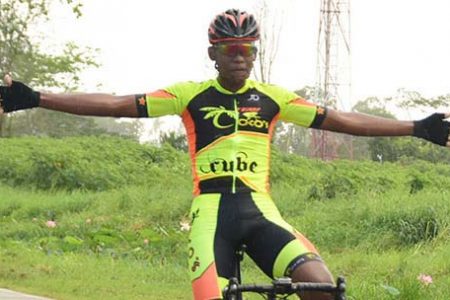 The following day, the riders will take to the West side of Demerara where they will venture 46 miles in the PowerAde Road Race, the eighth of its kind. The riders will take to the starting line at Schoonord, just off the Demerara Harbour Bridge, at 08:30hs and make their way to Bushy Park and back to Schoonord for the finish. Another team Cocos' member, Jamual John is the defending champion, coasting to victory in one hour 37 minutes and 16 seconds.
The Cocos team will, however, be pressed to maintain their dominance especially from the likes of Alanzo Ambrose (Team Alanis), Paul DeNobrega (Team Evolution), Romello Crawford (Trojan/PSL) and Deeraj Garbarran (We Stand United), whose maiden victory came at this venue last month.
Around the Web