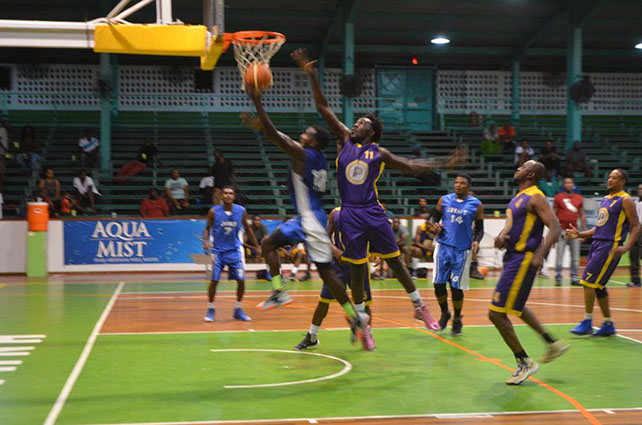 Victory Valley Royals  and Retrieve Raiders recorded contrasting secured wins, when the 5th edition of the Guyana Amateur Basketball Federation (GABF) 'Road to Mecca' Club Championship, continued Friday  at the Cliff Anderson Sports Hall, Homestretch Avenue.
Royals crushed Pacesetters 95-78. Orlan Glasgow scored 23 points, while Harold Adams and Alwyn Rodney added 19 and 11 points each.
For Pacesetters, Dave Causway and Nathan Saul scored 17 and 16  points respectively. In another fixture, Raiders edged Canje Knights 58-56. Selwyn Henry top scored with 13 points while Marvin Hartman added 10 points.
For Knights, Jamal Felix and Steve Roopnarine scored 13 points each.
The tournament continues today at the same venue with another four matches. At 16:00hrs, Kobras oppose Pacesetters, while Nets faceoff with Amelia's Ward Jets at 18:00hrs.
In the third fixture, two time defending champion Colts take aim at Canje Knights from 20:00hrs. The final fixture pits Half Mile Bulls against Ravens from 22:00hrs.
Around the Web