Troy Doris' golden leap on the penultimate day of the 2018 Commonwealth Games in Australia was a fitting finale for a Guyana team which had endured days without even coming remotely close to winning a medal.
The gold medal won by Doris was the only medal won by the Guyana contingent at the games and effectively ended a 16-year gold medal drought
It catapulted Guyana to joint 26th on the points standings instead of having to suffer the indignity of finishing in the lower echelons of the points standings, reserved for the 28 countries, including several fellow Caribbean ones that finished without a medal…..
To continue reading this article
Your subscription helps to support free press.
The ePaper, iOS and Android apps are included.
Comments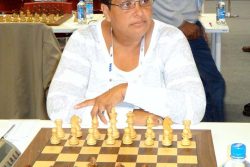 Sixteen-year-old Nellisha Johnson stunned Candidate Master (CM) Sheriffa Ali in the first round while Woman FIDE Master (WFM) Maria Varona-Thomas played undefeated to lift the title in the first ever Guyana Chess Federation (GCF) female national chess championships last weekend at the National Racquet Center, Woolford Avenue.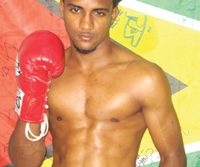 Elton Dharry's promotional team, Havoc Boxing is staying true to their word of making 2018 a busy year for the national bantamweight champion.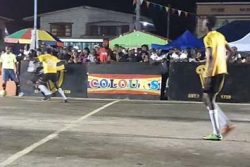 Quiet Storm, Amelia's Ward Russians and Assassa Ballers sealed their berth to the knockout round when the Guinness 'Greatest of the Streets' Linden Championship continued on Sunday.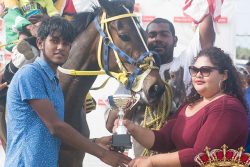 Following the first leg on April 1, the Jumbo Jet Thoroughbred Racing Committee (JJTRC) will run off the second leg of its inaugural Triple Crown Series this Sunday at the Rising Sun Turf Club.