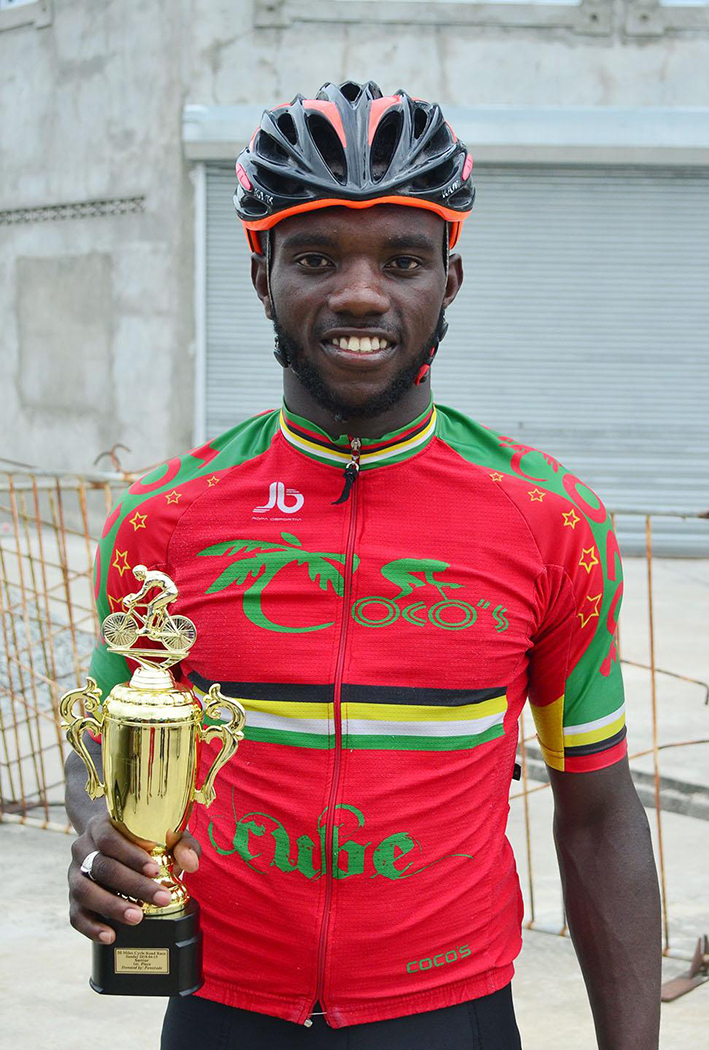 One day after placing third on the inner circuit of the National Park, Hamzah Eastman took his talents to West Demerara yesterday and sprinted away with the spoils of the Powerade 46-mile road race.
The Team Coco's standout stopped the clock in one hour, 40 minutes and 15 seconds for the eighth edition of the event which started at Schoonord, proceeded to Parika and returned to the point of origin for the finish.
Eastman who has been in sublime form, led Paul DeNobrega and Curtis Dey onto the podium while his teammate and winner of Saturday's feature event, Jamal John finished fourth.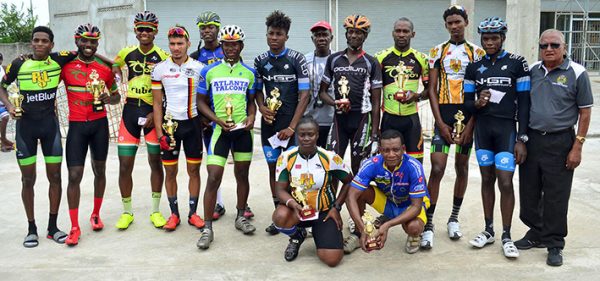 Romello Crawford and Andrew Hick filled out the top six rewarding positions.
The talented wheelsman who sits atop the cycling points table, recorded his sixth win since the calendar flipped to 2018.
Other categorical winner's yesterday included Briton John (junior), Junior Niles (veteran under 50) and Ian Jackson (veteran over 50).
Around the Web