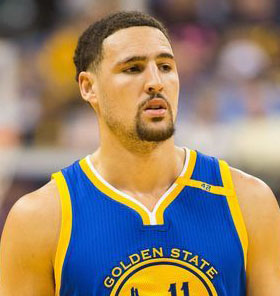 (Reuters) Klay Thompson scored six consecutive points early in the fourth quarter, two on free throws that resulted from a clear-path foul, helping the Golden State Warriors break away from the San Antonio Spurs en route to a 116-101 victory in Game 2 of the Western Conference quarterfinals Monday night in Oakland, California.
The NBA's defending champions will take a 2-0 lead on the road when the best-of-seven series relocates to San Antonio for Game 3 tomorrow night.
Kevin Durant had 32 points and Thompson 31 for the Warriors, who swept the Spurs 4-0 in the Western finals last May en route to their second championship in three years.
San Antonio's LaMarcus Aldridge produced game highs in points, 34, and rebounds, 12.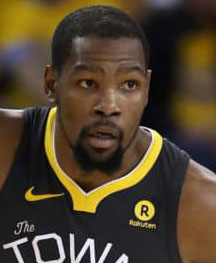 After trailing by as many as eight points in the first half, the Warriors were up just 82-77 after Spurs center Pau Gasol dropped in a pair of free throws 30 seconds into the fourth quarter.
However, on a designed play following Gasol's second made free throw, Draymond Green threw a 75-foot pass to Thompson, who had gotten behind the San Antonio defense.
Bryn Forbes grabbed Thompson's jersey shortly before the catch, resulting in the clear-path violation, which is penalized with two free throws and possession of the ball.
Thompson made both foul shots, then hit a jumper five seconds later to complete what amounted to a four-point play.
When the All-Star connected again from the perimeter two possessions later, the Warriors had their biggest lead of the game to that point, 88-77 with 10:26 to go.
Consecutive 3-pointers by Green and Quinn Cook allowed Golden State to extend its lead to 15 before the West's No. 2 seed coasted home.
Durant hit 10 of his 19 field-goal attempts and went 9-for-10 at the foul line for the Warriors, who outshot the Spurs 52.6 percent to 41.2 percent.
Thompson bombed in five 3-pointers and Andre Iguodala added four, helping Golden State outscore San Antonio 45-12 from beyond the arc. The Warriors made 15 of their 31 3-point attempts, while the Spurs shot just 4-for-28.
Iguodala finished with 14 points, while JaVale McGee and David West added 10 apiece for Golden State, which won its 11th consecutive home playoff game.
Aldridge, held to 14 points in Game 1, rebounded with 11-for-21 shooting and 12-for-12 accuracy from the foul line.
Patty Mills had 21 points, Rudy Gay and Gasol 12 apiece, and Manu Ginobili 10 for the Spurs, who had the worst road record in the regular season among all the playoff teams.
Around the Web