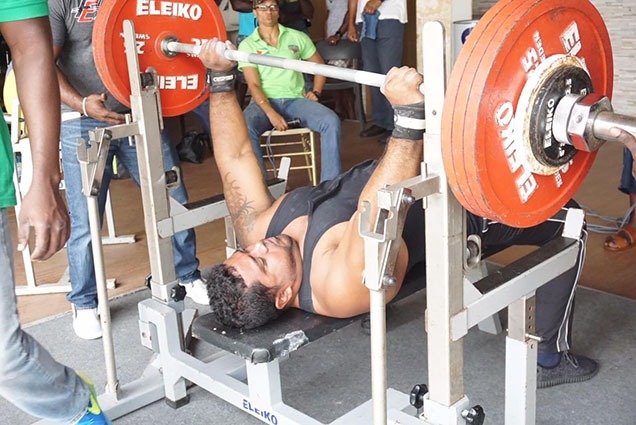 National powerlifters, John 'Big John' Edwards, Colin 'Mr Clean' Chesney and Jacqueline Toney were among the participants who chalked up their hands and competed in yesterday's bench press showdown at the 704 Sports Bar Sky Lounge.
Men's Physique standouts, Caerus Cipriani and Warren English were also among the 18 athletes who bench pressed at the inaugural event, a fund raiser for the Guyana Amateur Powerlifting Federation (GAPF).
It was Martin Pertab, however, who stole the show by outduelling Edwards in a rep out after they were tied on wilks points following the showdown.
Pertab has bragging rights over the decorated Edwards and the others as the Bench Press King.
The GAPF will host its next event, the Claude Charles Masters and Intermediate Championship on May 13 at St Stanislaus College.
Around the Web