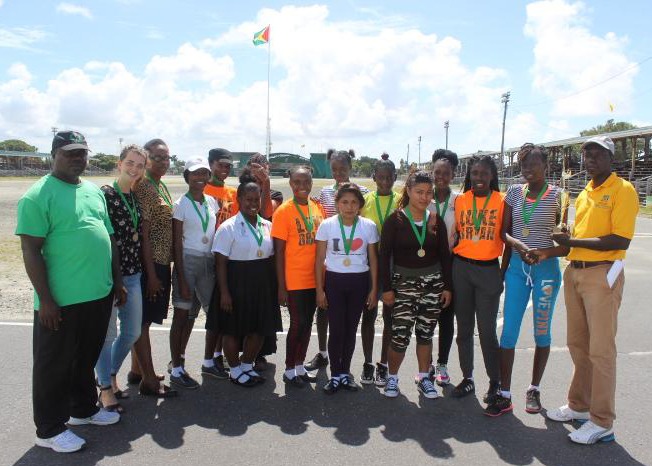 Mercy Wings male and female teams emerged champions of the National Sports Commission/Al Sport inaugural Special Schools Windball Cricket competitions.
In the respective finals at Jubilee Park, Homestretch Avenue on Sunday, the female team registered a seven-wicket win over Saint Barnabas while the male team defeated Sophia Special School by six wickets.
In the female final, Mercy Wings won the toss and sent St. Barnabas in to bat, restricting them to 38-1 off their five overs with
Faithie King's 16, the top score.
Mercy Wings then raced to 41 without loss with Tramaine Trotz scorching an unbeaten 23.
In the boys final against Sophia Special School, Mercy Wings won the toss and decided to chase as Sophia Special School chalked up 40-3 at the end of their allotted overs with Zorie Barry scoring 16.
In reply, Denelison Sealey blasted 20 as Mercy Wings coasted to 42-1 in just 24 balls.
Earlier, Mercy Wings posted 96-3 with Shannon Joseph and Daren Cadogan scoring 33 and 21 respectively before bowling out Sophia Special School for 75 with Amari Kendall taking 3-8 after earlier scoring 15 for the Man-of-the-Match award.
Sophia Special School returned to book their finals spot with a five-wicket win over Saint Barnabas Special School which managed 46-2 with Delroy Smith top scoring with 31.
Sophia Special School, in reply, reached 47-2 with A. Barry scoring 21.
Around the Web