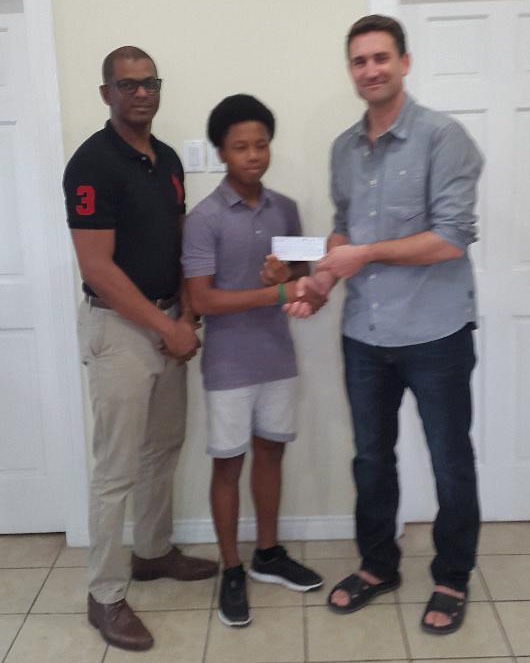 Guyana Strategic Metals (GSM) Inc., is the latest company to contribute to the development of table tennis in Guyana.
The company, a few days ago, made a cash donation to national junior player Terrence Rausch. The donation by the company's is to assist  the young star in his development.
The donation was made in the presence of President of Guyana Table Tennis Association (GTTA), Godfrey Munroe at the company's Charlotte Street headquarters.
Kevin Piepgrass, GSM President, speaking at the simple handing over ceremony, said that his company was thrilled to partner with the GTTA to foster the development of the sport in Guyana.
"On behalf of Guyana Strategic Metal Inc. and Greenpower Energy Inc. we are pleased to support the Guyana Table Tennis Association, and more particularly one of its young outstanding talents Messrs., Terrence Rausche, in the development of his talents by helping him to realize his potential," Piepgrass noted.
He added: "We hope this encourages further investment in young Guyanese athletes in the future."
According to Piepgrass, GSM and Greenpower Energy (ASX:GPP) are joint venture partners and are currently exploring for Lithium, Tantalum and Rare Earth Elements in the Morabisi area since early 2017. GSM are continuing efforts based on the large lithium rich area discovered last year.
Around the Web