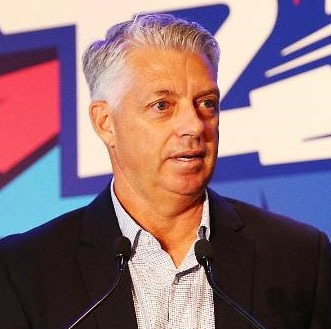 (ICC) On the final day of a week of ICC meetings in Kolkata, the ICC Board yesterday gave the green light to all Twenty20 matches between Members being awarded international status along with plans to introduce global rankings in the format.
The move across both men's and women's cricket, is part of the wider strategic aim of using the T20 format to globalize the game. New minimum standards will be introduced making it as easy as possible for Members to play international cricket in a sustainable and affordable way.
All Member women's teams will be awarded T20I status on 1 July 2018, whilst all Member men's teams will be awarded T20I status on 1 January 2019 following the cut-off point for qualification to the ICC World T20 2020. Rankings for women and men will be introduced in October 2018 and May 2019 respectively.
Future Tours Programme
ICC Members have signed off a new Future Tours Programme (FTP) for 2019-2023 that incorporates the introduction of a World Test Championship and an additional ICC World T20 event in place of the Champions Trophy in 2021. This provides opportunities for 16 teams to compete at a global level with a sub-regional, regional and global qualification process every two years, giving more regular cricket to more Members.
The final structure of the FTP (19-23), which received unanimous backing, includes the following:
ICC Cricket World Cup – 2019, 2023
ICC World T20 – 2020, 2021
ICC World Test Championship Final – 2021, 2023
World Test Championship
Cycle 1 – 2019-2021
Cycle 2 – 2021-2023
ICC Cricket World Cup Qualification League – 2020-2022
All bilateral Tests, ODIs and T20Is outside of the above competitions
Afghanistan won the ICC Cricket World Cup Qualifier 2018 to qualify for the 2019 event
Regulations
The Board received a presentation around regulations and sanctioning of events including domestic T20 leagues and player release. There has been a sharp increase in the number of T20 leagues seeking Member and ICC approval and the associated ongoing challenge to ensure the best players are playing international cricket.
It was widely agreed that domestic T20 leagues were good for the global game but steps need to be taken to ensure international cricket remained attractive to players. As such, the Board approved the establishment of a small working group to consider the issues and make some recommendations for consideration later in the year.
Chairman of ICC
The Board agreed the process by which the ICC Chairman will be elected for the next two years from June when current Chairman Shashank Manohar's first two-year term expires.
Concussion
New concussion guidelines, which had been developed by the ICC Medical Advisory Committee were adopted by the Board. The protocols are simplified, more cricket specific and in line with the consensus statement on concussion in sport. As part of the revision process which was led by MAC Chair Dr. Peter Harcourt, the ICC received substantial input from medical representatives of Full Members.
Around the Web