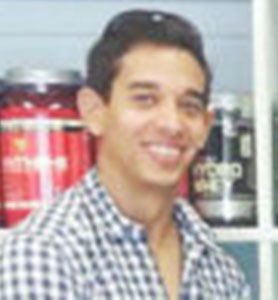 Fitness Express is the place to be today as Guyana's leading supplement retailer and the Guyana Amateur Powerlifting Federation (GAPF) team up to host a powerlifting exhibition and meet and greet.
The event which starts at 11:00hrs at the Sheriff and John Smith Streets entity will see male and female lifters exhibiting the three powerlifting lifts, the squat, the bench press and the deadlift.
Attendees will also have a chance to sample products, take advantage of discounts and meet and greet some of the nation's best powerlifters. Video clips of local and international events will also be shown.
Ever since Fitness Express opened its doors, its CEO, Jamie McDonald, has been a benefactor for numerous disciplines and athletes. Today's activity is one way that the federation is looking to highlight his efforts and his business. See you there.
Around the Web