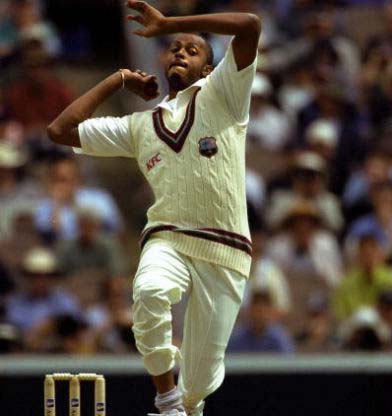 ST JOHN'S, Antigua, CMC – Fast bowling legend Courtney Walsh believes West Indies still need enhancement in key areas, if they are to become serious contenders with next year's Cricket World Cup in England on the horizon.
The Jamaican, currently the interim head coach of Bangladesh, identified competitiveness and consistency as the issues with the side, noting they needed "some fine-tuning" if they were to improve.
"I think consistency is the key. When I followed the games in the World Cup Qualifiers, I think we were up and down and a little bit inconsistent," Walsh told Observer Radio's Good Morning Jojo Sports Show.
"And I am not sure as to the structure they have or what they are looking to work towards but there [are things] when I look at [them] from the outside that definitely could do with some fine-tuning to sort of make them more competitive and a little bit more consistent."
West Indies secured their berth in the 10-team World Cup from May 30 to July 14, after finishing in the top two of the Qualifiers in Zimbabwe last March.
However, though they lost just twice, they were far from convincing, and were forced to pull out the stops in order to book their place in the final.
The Windies have also struggled in the longest format where they are now ranked ninth – an all-time low – following another difficult campaign last year.
Walsh said, however, that while some structures were in place to facilitate the development of the Test side, the lack of players on the County circuit would inhibit the progress.
"I was happy they went back in the first class [tournament] of having two rounds so we have 10 games, so having all that being done then I can't come back to criticise," said the 55-year-old.
"Before hand we only had five games and we didn't have people playing in England because a lot of people tend to forget that back in the day we had seven to eight guys who were pro in county cricket so they were being professionals in their own right.
"Now we have seven to 10 guys in the T20 [leagues] and that's where we are strong. We are not strong in Test because we don't have enough people with the exposure of playing the four-day game."
Walsh is the West Indies record-holder for the most wickets in Tests with 519 victims from 132 matches.
Around the Web