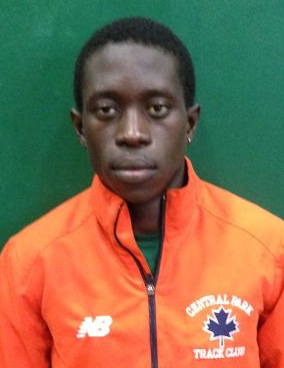 Top 400m athlete Winston George will lead a four-member Guyana team to the South American games which will take place next month in Bolivia
The other members of the team are Jenea McCammon Akeem Stewart and national javelin record holder, Leslain Baird.
The games will be held May 26 to June 8 according to a source within the Athletic Association of Guyana.
According to the source, Olympian George will compete in the 200 and 400m event, McCammon will participate in the 100m hurdles and Stewart will compete in the 100m event. 
Robert Chisholm has been named as the coach of the team.
Guyana will be hoping for better 'fortunes' than at the last games in Chile four years ago.
During the 10th staging of the fixture, Guyana's five Track and Field representatives, had less than stellar performances. Alisha Fortune finished last in the women's 100m semis (12.29s) and failed to finish in the semis of the women's 200m.
George missed the podium with a fourth place finish in the men's 400m (46.15) and placed fifth in the men's 200m final in a time of 20.77s.
Cleveland Forde placed ninth in the 10-man field in the men's 5000m, clocking a pedestrian 15:19:69s for the event which was won by Chile's Victor Aravena in 14:06:02s.
Wayne Harlequin (1:55:88s) and Cleveland Thomas (1:57:90s) then ran in ninth and 10th respectively in the 800m event.
Around the Web