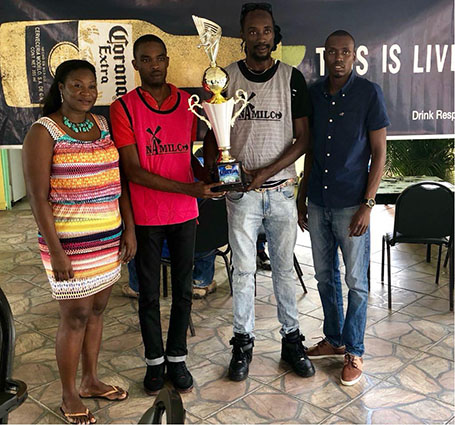 Following consultation with sponsors Top Brandz Distributors and the two finalists Bent Street and Sparta Boss, the Petra Organization has decided to abandon the replay of their Corona Futsal Final and split the first and second prize monies equally between the teams.
Each will now receive $450,000, after combining the first place prize of $600,000 and the second place prize of $300,000.
"This decision was taken after considering the ruling of the Guyana Football federation upon conclusion of their investigation that brought the final to a premature end on 14th April 2018. We thought that in the best interest of the sport and all other stake holders (sponsors, the two teams, Guyana Football Federation, Guyana Referees, spectators, Guyana Police Force, Petra Officials and the National Sports Commission) that this decision was the best we can make. We would like to say a special thank you to the two teams and the sponsors who played a major role in arriving at this decision. We would also like to thank the other stake holders especially the spectators for their continuous support," a release from the Petra Organisation stated.
The final of the annual competition ended prematurely after several gunshots were discharged by unknown individuals during the half time interval.
The GFF, after the end of their investigation into the incident, had granted approval for the match to be replayed under specific conditions.
The conditions stated, "1. The game shall be played without the presence of spectators. 2. The game shall be played on a week day (Monday-Friday). 3. The game shall be played no later than 17:00hrs and 4. The GFF must be notified of the replay date no later than 48 hours prior to kick off."
Around the Web